Corporate Detroit Limo Service: Your Convenient And Luxurious Mobile Office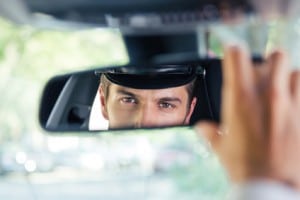 Busy executives and company employees are constantly on the move from office to office, to meetings with clients, and traveling for conventions. Getting from place to place can be hectic enough, and now that the holidays are right around the corner, traffic and airports will be chaotic. Corporate Detroit limo services offer a much less stressful and hectic time traveling for work and getting to the place you need to be. Corporate Detroit limos even allow executives and employees to work while traveling, so you never need to be concerned about missing any important emails, or virtual meetings.
Corporate Detroit Limousines Are Designed With The Latest Technology With You in Mind.
Limos that are made for busy business men and women are well-equipped with the technology and high speed internet you need to continue with your work, and never miss any time while driving or stuck in traffic. Many corporate limos come with complimentary wifi, as well as the most up-to-date GPS systems, ensuring a moment is not wasted trying to get you where you need to be, as quickly as possible. Corporate Detroit limo guests may also have access to onboard snacks and drinks so you can get freshened up while traveling, and won't need to waste time grabbing lunch once you arrive at your destination. You can relax in the quiet luxury of a limo, and get any last minute work details out of the way without any distractions.
Corporate Detroit Limos Can Easily Become a One-Person Office or a Conference Room.
Corporate limo services in Detroit aren't only for the single passenger, they come in many different sizes and shapes, allowing them to accommodate multiple people. You won't need to delay a meeting or cancel one, instead, you can hold a small group of your employees and continue with what matters most. Even tables can be available in certain sizes of limos, making working on a laptop much more comfortable and effective. You can continue to keep your employees informed, forge a relationship with a new client, or catch up on work by yourself while traveling to your final destination, or to your hotel room for the night.
Corporate Detroit Limos Are Luxurious, Incredibly Comfortable, And Give a Professional Impression.
If you wish to continue a meeting with a client while traveling, and you escort them to your luxurious corporate limousine, they will be met with quite the first impression. And in the business world, first impressions are everything. Your clients will be thoroughly impressed with the luxurious and comfortable accommodations, and you won't have to cut a successful meeting short and potentially risk losing the momentum you were gaining. Not only are limos very elegant and impressive, they are also great for relaxing and taking in the sights of the town. After a long day at work, you may crave a little leisure time, and there really is nothing better than being escorted around a city and getting a first-hand look into the best places to eat and entertain. This is also a great tactic if you wish to give a client an unforgettable experience.
Whether you wish to relax by yourself while traveling, entertain and impress your clients, or you need to catch up on work, a corporate Detroit limo service can offer you every option and advantage you can imagine. Book your corporate limo service today!