December in the D with Rochester Limos!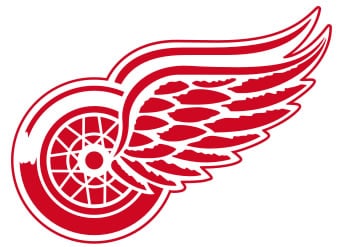 Even though your front yard may still be full of Halloween decorations, your neighborhood superstore may be getting the Christmas decorations out already! Even though some stores and even some of your neighbors may jump the gun on the Christmas décor, the fact of the matter is December is right around the corner. While that usually means holiday parties and long lines at the mall, it also means another month of exciting events in Detroit! Before you know it, the last month of the year will be here so it's time to start planning your excursions out of the house! If you are looking for something to do, check out these events going on in Detroit this December.
Katy Perry at the Little Caesars Arena on December 6th
If you have been waiting to check out a show at the brand new Little Caesars arena, this could be the concert you were waiting for! On December 6th at 7pm, Katy Perry will be coming to town and is sure to put on a great show for her 'Witness the Tour' tour! To make the night unforgettable, get a party bus to bring you and all your friends downtown to the show. With your own party bus, you'll be able to get downtown safely and not have to worry about parking!
The Detroit Red Wings take on the Toronto Maple Leafs on December 15th
If you want to get into the new arena but aren't the biggest Katy Perry fan, get yourself some tickets to the Wings versus Maple Leafs game on Friday, December 15th. With the puck drop at 7:30pm, you will be able to spend some time downtown before the game gets started! To make sure you have the best in transportation for the evening, reserve a limousine to bring you downtown and back once the game is over. With a dedicated driver, you won't have a thing to worry about!
Pretty Lights on December 28th at The Fillmore
For a great concert to end your year with, get some tickets to see Pretty Lights on December 28th at 8pm at the Fillmore. With Too Many Zoos opening for Pretty Lights, this is sure to be a concert to remember! If you are worried about how you and all your friends will get downtown for the show, reserve your party bus to make sure you have it covered! With your own party bus, you and your group will all be able to arrive together!
The Pistons versus The Orlando Magic on December 17th at the Little Caesars Arena
The Pistons have relocated downtown and are sharing the brand new arena with the Red Wings! To see the Pistons play in the heart of the city, get your tickets to their game on December 17th against Orlando! Since the game is at 4pm, you can spend your early afternoon exploring all that Detroit has to offer!
Need a Limo or Party Bus Service Near You?
These are just a few of the many events going on downtown in December. Get your tickets and party bus or limo reserved today.  Call Rochester Limos at 248.289.6665 — We are Detroit's Choice for Party Bus and Limo Service.