Your Date Night Transportation Solution Has Arrived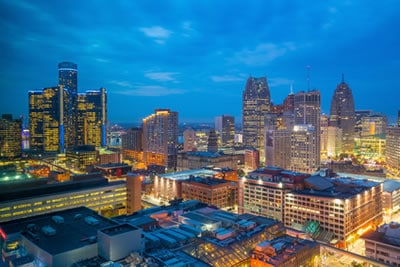 Springtime is the perfect time to get out of the house and explore the town. Even though we had a fairly mild winter compared to most years here in southeastern Michigan, we still have been cooped up inside for far too long. The changing of the seasons is a great opportunity to get dressed up and head out for an exciting night on the town. If you haven't been into downtown Detroit in a while, you will be pleasantly surprised at all the drinking and dining options that are now available throughout the city.
If you are worried about how you will get into and out of the city for the night, there's now a solution for you. By renting out a Detroit limousine for the night from a Metro Detroit limo rental company, you can leave the transportation details up to the professionals and just focus on enjoying your night out on the town. With all the new restaurants around Detroit, you may need a refresher of some of the options that are available. To help get you started, here are just a few places you may want to check out.
1. The Sugar House
Great for a craft cocktail or two, The Sugar House is one of Detroit's most popular cocktail bars. Located right on Michigan avenue, you will be right in the heart of the city as you enjoy your favorite cocktail. By having a limousine rented out for the night, you won't have to worry about figuring out the best way to get downtown or driving home after a few cocktails. Simpy tell your limo driver when and where to pick you up and where you want to go, and off you go into the city for an unforgettable night out! Once you're ready to head back home, you'll be able to do so safely without having to skip out on the fun.
2. The Skip
Known to be one of the more happening spots around the city on any given weekend night, The Skip is a great place to enjoy some craft beer and a bustling crowd. If you want to head somewhere else after having a drink or two, just hop back in your limo and let your driver know where the next destination is. Without having to worry about fetching a ride or driving yourself, you will be ready to just pick up and go when you have had enough of one place and are ready for another.
3. Republic Tavern
If you are looking for more of a traditional dinner spot out on the town, the Republic Tavern may be just the place for you. With an enticing menu including duck meatballs and ice cream sundaes, this won't be just your average meal. With a convenient downtown Detroit location, Republic doesn't need to be the first or last place on your list. If you want to work it into a few places you want to try around the city, just let your limo driver know your schedule!
For More Information on Renting a Detroit Limo or Party Bus
These are just a few places around the city you may want to try. To learn more about renting out your own limousine for date night in Detroit, contact Rochester Limousine — Detroit's Choice for Limo Rental Service!