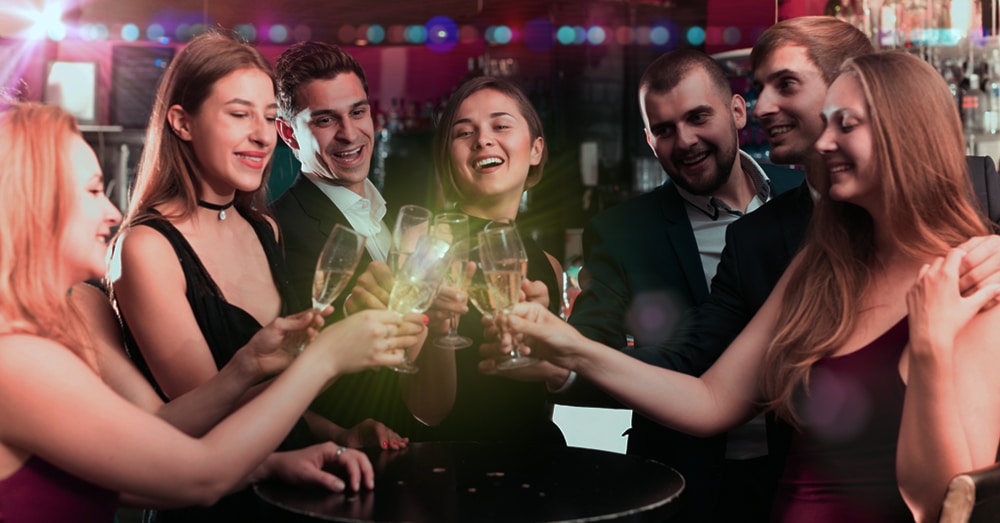 No matter what type of corporate event you're attending, you need to show up ready to impress. Thankfully, there's nothing more impressive than showing up in an amazingly clean and pristine luxury vehicle provided by a reputable transportation company, like Rochester Limousine. Whether you're attending an executive luncheon, a company meeting, or a major upscale event, like a conference or convention, Rochester Limousine has the perfect vehicle for you.
Party Buses
If you are looking for a surplus of space and exclusive amenities, a party bus is just what you need. From our 12-passenger Mercedes Sprinter, all the way up to our newest 47-passenger Grech Land Yacht, Rochester Limousine boasts the newest and hottest fleet of party buses in Metro Detroit with all the best amenities!
Limousines
If you are looking for class, elegance, and impressibility, you can't go wrong with a luxury limousine. From our lavish yet cozy 9-seater Chrysler 300, to our robust 20-seater Suburban Stretch, Rochester Limousine will ensure you and you lucky guests enjoy a first-class experience no matter where you're headed!
Luxury Passenger Vehicles
Whether you're looking for efficiency or style, our two unique GM33 27-passenger vehicles each have something fantastic to offer. Our spectacular corporate model, for instance, is the ultimate choice for shuttling groups between events, with panoramic views, and USB outlets in every row for whatever you need. On the other hand, our luxury model offers quite a few more entertaining features as well, including a DVD player, LED interior/exterior lighting, and more – meaning whichever you choose you can't lose!
Executive Suburban SUVs
If amenities aren't that important to you, and you're merely looking for a way to get from point A to point B in the least amount of time without sacrificing your privacy and comfort, our efficient executive suburban SUV is the right choice for you. Spacious enough to accommodate up to seven people, our SUVs also feature black leather seating and tinted windows for your discretion.
Lincoln Town Cars
Last, but certainly not least, our Lincoln Town Car Luxury Sedans are perfect for corporate travel and single passengers. Enjoy complete privacy, comfort, style, safety, reliability, and more right from the comfort of one of our amazingly comfortable sedans.
To take advantage of any of our truly extraordinary vehicles, or to learn more about our exclusive corporate event transportation services, we encourage you to get in touch with our luxury transportation specialists at Rochester Limousine today. If you are in the Metro Detroit area and are looking to reserve transportation for your corporate event, please book your transportation with us by contacting us today by calling 248.289.6665 or by filling out the request a quote form.