Important Things to Remember When Booking your Wedding Limo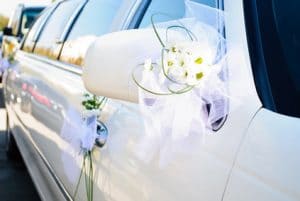 Wedding season in Detroit is in full swing and plans are being made to make these weddings stand out among the rest. Beautiful floral arrangements, amazing catering, and large themed weddings are all par for the course when planning nuptials. One thing that all weddings simply need to have, however, is a classy ride for the bride and groom from the ceremony to the reception. The classiest way to get them from place to place is by reserving a Clinton Twp wedding limo! If you are just reaching the transportation planning phase for your wedding, then here are a few things to keep in mind before making the booking.
Book Early
The summer weather and weddings just go hand in hand, and this summer should prove to be no exception. Lots of weddings means lots of limousines, and the last thing you want to have happen is not having any limo at the wedding because you chose to book it at the last minute. Be sure to book at least a couple months in advance of the big day. If you're planning a fall or winter wedding, booking now is an excellent idea.
Ask Questions
There are many moving parts during the wedding planning process. So many people have to do so many things, and you want to make sure everything goes perfectly. In order to have your plan in motion, you need to ask all of the pertinent questions you may have. This is true even for limo drivers. If you have something on your mind that you want answered (routing, insurance, contingency plans, etc.) then ask away. They'll be more than happy to help.
Choose Your Limo
The most fun part about planning the wedding limo is picking out the limo itself! There are many different options to choose from, so it's really about your personal preference. If you want a discrete town car to drive the bride and groom around, we have those available. If you want a stretch white limo or a Suburban, we can help you with that as well. Every limo has a beautiful leather interior that ensures a smooth and comfortable ride, so the choice is yours!
Get to Know the Driver
Emotions will be running high on your wedding day, and you won't want to be dealing with a driver who may not be on the same page as the happy couple. Before you make the booking, ask to meet with the driver. Getting to know the driver will take away some of the stress that you will face on the big day.
Reserve a Clinton Twp Wedding Limo Now
At Rochester Limousine, you are able to book the perfect Clinton Twp wedding limo. Our team will be able to get you the vehicle that you have been dreaming of. Call us today to see just what we can do for you.