Why Your Wedding Needs a Limo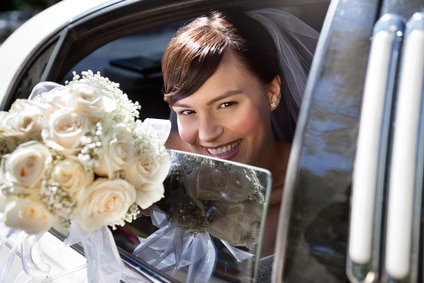 Planning your wedding can be an exciting, but extremely stressful time. Especially if you have limited time, it can be easy to become overwhelmed with everything that needs to be done. After all, you should put a lot of thought into your wedding day as it is one of the days you will remember for years to come. Luckily for those of you who are in the wedding planning process, there are many professionals in all types of industries willing to help. If you haven't figured out your transportation plans for your big day, a Clarkston wedding limousine rental company may be your best bet. With your own chauffeured limo on your wedding day, you will be able to relax knowing all the transportation details are taken care of by the best in the business. Here are a few ways a professional limousine service can make your wedding day that much more enjoyable.
1. Reliable Transportation
Having reliable service is one of the most popular reasons people choose to hire a chauffeured limo for their wedding day. Seeing as how no one wants to be late to their own wedding, it makes a lot of sense, too. With your own chauffeured limo, you will feel at ease knowing that you have a professional driver ready to do whatever is necessary to get you to the wedding venue on time. No more wondering if your friend will show up in time to drive you to the wedding!
2. Comfort
Another popular reason people choose to hire a wedding limo rental company for their wedding is the simple fact that limousines are very comfortable. With a big wedding party all dressed up for the evening, this makes a lot of sense as well. As limos are large vehicles made to fit people of all shapes and sizes, you and your wedding party will have plenty of room as you drive to the venue before things really get started. If you have an extra large group or want even more space, you could even rent out a whole party bus for your wedding party. This would ensure everyone has more than enough room to move around and ride in comfort and style.
3. Excitement
To put in plainly, limos are a lot of fun to ride in. Seeing as how your wedding day is all about you and your loved ones, a limousine can be a great addition to the festivities. It's not every day you have a chauffeur waiting for your next request who is willing to roll out the red carpet to guide you into the wedding venue! You deserve a little bit (or a lot!) of pampering on your wedding day so don't be shy when it comes to making requests of your limo rental company!
Reserve Clarkston Limo Service for Your Special Day
These are just a few of the ways a limousine can be a great addition to your wedding arrangements. To get in touch with the best Clarkston limo service, contact Rochester Limousine today.
Reserve Your Wedding Limo by Calling: 248.289.6665