See Your Favorite Holiday Shows in Downtown Detroit in Style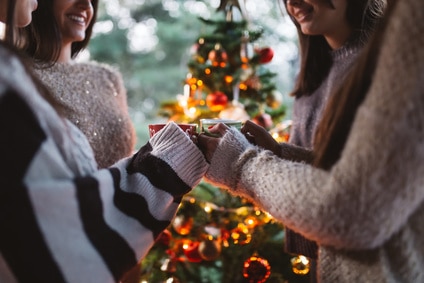 With Thanksgiving come and gone, it's time for Christmas decorations galore. It seems that as soon as Black Friday comes along, all the stores, city streets, and radio stations are all Christmas themed. With all the holiday cheer around us this time of year, it's a great time to start making your holiday plans. While it can be easy to put them off until the last minute, you may miss out on some great experiences for you and your whole family if you delay too much longer. Especially if you have friends or family coming in from out of town, the time to put some plans in place for the holiday season is now.
If you still aren't sure what you'd like to do for fun this holiday season, there are sure to be some events going on in Downtown Detroit that you won't want to miss. No matter if you are a sports fan, ballet fan, or just looking for a classic musical, it is all there for you to pick from. To help make your travels into the city a little easier and a whole lot more fun this holiday season, reserve Chesterfield limo service to take care of the transportation! With your own chauffeured luxury ride, you'll be able to skip out on the driving and enjoy every moment. These are just a few of the benefits you'll enjoy!
1. No Hassle Transportation
Many people heading downtown for the evening face quite a few questions that can determine how smoothly their night will be. What is the best route to get downtown quickly? Where will I park? Will I be safe? These are just a few questions you may have asked yourself last time you drove downtown. With Chesterfield Twp limo service, you won't have to worry about these issues, as your driver will have it all taken care of. They will know the best way to get to your destination on time and have you dropped off and picked up in a safe location right near where you are headed.
2. The Most Comfortable Option
We aren't talking about your cousin's 4-door economy car here. With your own limousine or party bus, you and your guests will have plenty of room to spread out and relax as you enjoy the scenery on your way into the city. Don't let anyone get too comfortable though, you wouldn't want them to miss the show!
3. A Novel Experience
Memories are sure to be made when you have your own limousine or party bus rented out for the evening. Many people can vividly remember the times they've ridden in a limousine or party bus as some of the most fun nights of their lives. With a unique Detroit experience like this, you will have your guests raving about the night out that you put together for them!
Ready to Book Chesterfield Limo Service?
If you are  planning a holiday night out in Downtown Detroit and are looking for Chesterfield limo service, contact Rochester Limousine today!
Call Rochester Limousine at: 248.289.6665