Celebrate Fall in Detroit with Fun Local Events and Luxury Transportation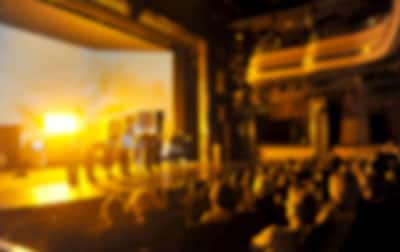 It's no secret that the weather will soon be changing and the leaves will by falling from the trees. While summer certainly has a place in every Michigander's heart, fall brings with it its own charm to the state of Michigan as well as the city of Detroit. With the cider mills opening and picture perfect fall evenings on their way, it may be the perfect time to start planning your fall outings around the city. Because Detroit attracts so many concerts, shows, and sporting events, there certainly won't be a shortage of fun things to do this fall season.
Just as there will still be plenty to do as the temperatures begin to cool down, there will also be plenty of options when it comes to getting around our great city of Detroit. For your upcoming fall adventure around the town, there is only one way to get around in style. Having your own limousine or party bus to bring you into the city for your exciting event means you will get to fully experience all that the city has to offer. With a professionally chauffeured limousine or party bus, you will be able to enjoy tons of events going on in the city this fall, including the following!
The Prince and Michael Experience at the El Club 
If you long for the days of the new Prince or Michael Jackson song to be played over the radio, you won't want to miss this show on October 14th at El Club. Playing the hits of these two musical legends, The Prince and Michael Experience is sure to have any lifetime fan feeling nostalgic for the night! With your own party bus, you can count on being dropped off right at the entrance to the show without having to worry about parking or making your way down into the city!
Love Never Dies at the Detroit Theatre
Looking for a show but want to see some acting as well? Get you and your group some tickets to Love Never Dies at the Detroit Theatre. With shows from October 17th to the 29th, you're sure to be able to find just the right theatre night for you and your friends. By having your own limousine for the evening, you can head into the city a bit early and go out a great meal at one of Detroit's great restaurants before the show!
Ke$ha at The Fillmore
Ke$ha is sure to bring a huge crowd to our great city so you definitely won't want to miss this one! Playing on October 17th at The Fillmore, this show is sure to impress any music lover. If you want to really enjoy the night to its full potential, get a party bus for your group heading downtown! That way, you will be able to get the party started as you make your way into the city!
I Need an Affordable Limo Service Near Me in Metro Detroit!
These are just a few of the events going on in and around Detroit this fall! Rent a limo or party bus from Rochester Limousine and create a night to remember with your friends and family! We are Detroit's Choice for affordable limo service near you!