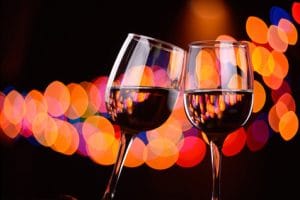 Love is in the air as winter is finally in the rearview mirror. The weather has begun to heat up, and everyone is ready to get back into summer mode. For young lovers, this is a great time of year. The flowers are starting to bloom and there are many events for couples to attend. If you have a special someone in mind that needs to know how much you care, you should consider hiring Bloomfield Hills limo for a romantic evening. Nothing quite spells out how special your loved one is to you like a ride in a luxury limousine.
If you still need some convincing, here are a few reasons why a Bloomfield Hills limo is a perfect date idea.
Easy Transportation
With it being much warmer out, the traffic is increasing fairly steadily. More traffic means more time spent on the road as well as less parking spaces available. So not only will you be stuck driving around for a little too long with your date, but you'll have to continue driving around once you arrive to find a place to leave the vehicle. With a Bloomfield Hills limo, we will pick you up from your home and drop you off at the front door of wherever you need to be. Once your night is over, we'll happily drop you off back at home. The night will be wonderful if you leave the driving to us.
Luxurious Ride
Date night can get a little tricky if you both have vehicles that need a deep cleaning. Neither of you want to head to dinner or to an event in a dirty car – especially if either of you dress up a little more than usual. Having a nice ride to wherever you intend to go will take the stress off of the date, and a stress free ride is something Rochester Limos can provide. The comfy interior of our limousines will let you and your date really enjoy the evening to the fullest while feeling like celebrities.
Book by the Hour
The best thing about a Bloomfield Hills limo is that you are in control of the evening. If you want to have a long romantic limo ride through some of Metro Detroit's most beautiful locations, you are able to do so with ease. Our drivers are professionals and want to make your night memorable, so they'll take you wherever you'd like for however long you want.
We serve communities all over the Metro Detroit area!
If you are interested in booking with us, give us a call and we'll happily work with you to create the perfect romantic limousine package imaginable. You pick the restaurant and the wine; we'll take care of the driving. Call us today!