Limousines: The Only Way to Get to Your Wedding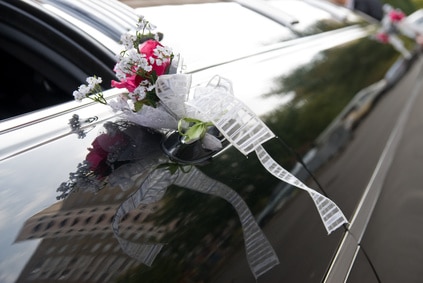 Wedding planning can be one of the most stressful times in someone's life. If you are involved in the planning of a wedding now, you probably know this to be true. With all the requests coming from all different angles, it's hard to know what is the best way to go about planning your wedding. With all the unlimited options that surround the details of you or your loved one's wedding, one thing is certain: you will need to GET there. That's right, transportation to your wedding can be an integral part of your planning process. After all, someone has to take you there, right? If you still haven't figured out how you will get to the wedding ceremony or reception in Ferndale, a wedding limo may be perfect for you. Keep reading to find out some of the reasons to reserve a Ferndale wedding limousine service for your big day.
1. Arrive in Style
On your wedding day, all eyes will be on you. By showing up in a wedding limo, you can be sure you'll be making a grand entrance. With a professional wedding limo service, you can even have your own red carpet rolled out to pave the way from the limo into the venue. By having a wedding limo drop you off right in front of the venue, you'll be sure to wow your guests and get the night off to a perfect start.
2. A Luxurious Ride
Limousines are some of the most comfortable automobiles on the road. What other occasion would you want to have such luxurious service than your wedding day? With all the extra space a limo can provide, you won't have to worry about you and the wedding party being short on space as you get inside with your dresses and tuxedos. You can also have your experience completely personalized. From the playlist to the type of champagne waiting for you, everything can be preplanned to make for the perfect ride on the way to your big moment.
3. A Reliable Ride
On your wedding day, it will be especially important to make sure you arrive where you need to be when you need to be there. With a professional wedding limo service, you just tell them where and when and they will make sure you get there on time. No more worrying about if your best man or maid of honor will be running a few minutes late with the party SUV.
4. Safety First
By hiring a Ferndale wedding limousine service, you'll have a professional, licensed chauffeur to make sure you arrive safely. With all the precious cargo that will be riding in back (i.e. the wedding party), you will want to make sure everyone is in good hands.
Reserve Your Ferndale Wedding Limousine Today!
These are just a few of the benefits that you will have by renting a Ferndale wedding limousine for your big day. To learn more about how you can book your own limo, contact Rochester Limousine today.
Call Rochester Limousine: 248.289.6665