The Best Way to See the Motor City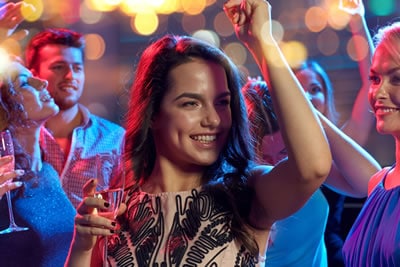 Detroit is known for being one of the most exciting and intriguing cities in the United States. With all the rich history, recent development, and publicity related to the city, now is the perfect time to get reacquainted with the city you may not have seen in a while! For those Michigander's who live just outside the city in the wonderful suburbs of Metro Detroit, it can be easy to forget just how great downtown Detroit can be!
If you fall into the group who may need a refresher of how fantastic the city of Detroit really is, now is the time to plan an outing for you and some friends to spend a night of exploration in downtown Detroit! With so many options for restaurants, clubs, shows, and sporting events, there really is something for everyone no matter the age or interest! To make your Downtown Detroit adventure even more exciting and a whole lot more convenient, get a limousine or party bus to bring you and your crew into the city! When you have the professionals taking care of the hard work, you will get to enjoy the city more and experience the following benefits!
Unbeatable Detroit Party Bus Service
Having a limousine rented out for the night is an experience unlike any other when it comes to transportation. With a luxury automobile and a professionally trained and licensed chauffeur, you and your group will feel like celebrities as you make your way from place to place throughout downtown Detroit. And speaking of celebrities, rent a limo or party bus to bring you to the entrance of the Fox Theatre to see Paramore on September 15th.  With the level of service you get from your Metro Detroit limousine and party bus rental company, it may be hard to go back to travelling any other way!
Party Bus & Limo Options for All Group Sizes
When putting your plans together for your downtown Detroit adventure, it's important to keep your group size in mind. No matter how many you will have with you for your night out, there is the perfect sized limousine or party bus for your group. Alternatively, plan a day trip of sipping and laughing with friends as you indulge your way through the annual Wine and Craft Beer Festival happening this August 27th and 28th. Without having to worry about there not being enough room for everyone to fit, you can go ahead and invite all your closest friends and even family out for your night on the town!
A Flexible Party Bus and Limo Schedule
Even though you may have an idea of the places you want to visit and the amount of time you want to stay at each place downtown, plans can change quickly once the night arrives. With your own party bus or limousine, you won't have to worry about making any last minute changes to your plans for the night. If things change as the night progresses, just let your chauffeur know and go back to enjoying the city and all it has to offer. If you decide you want to extend your dinner plans to an evening of bar and restaurant hopping, your driver can make it happen! Munch your way through the metro area, and try a few of the hottest new spots, like Urbanrest Brewing Co. With this kind of flexibility, you and your group can enjoy Detroit just the way you want to!
For More Information on Limo or Party Bus Service to Detroit
For more information on how to get your own Detroit limousine or party bus reserved, contact Detroit's Best Limo Service — Rochester Limousines at 248.289.6665.