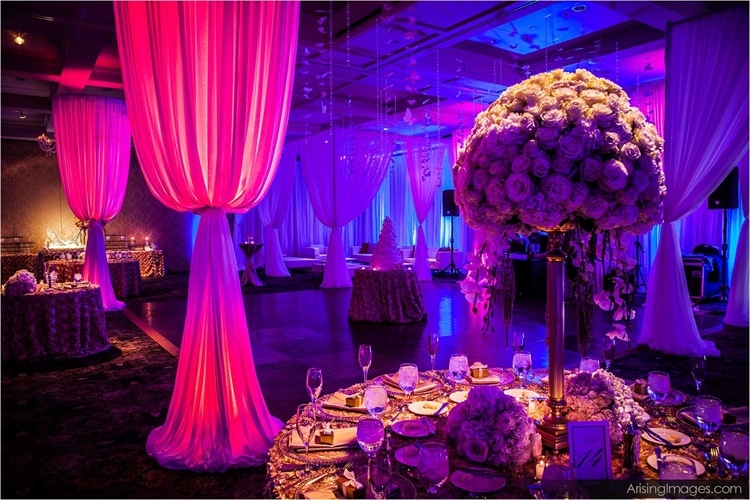 Metro Detroit is comprised of Wayne County, Macomb County, and Oakland County, which means when it comes to holiday party venue options there are plenty to choose from. However, to help get you started, we've broken the long list down to only a few of our favorites from each area to make choosing the right one easy for you!
Best Holiday Party Venues in Wayne County
Wayne Tree Manor – This location is a beautifully designed banquet facility that offers space and on-site catering for as many as 1,000 guests. There are four main rooms to choose from including the Chapel, which is an auditorium that seats up to 350 people; The Maple banquet room, which seats a maximum of 250; The Pine banquet room, for smaller groups of less than 140 people; and lastly The Oak, which is the main ballroom offering space for up to 1,000 attendees.
The Hellenic Cultural Center – This gem is truly full of grandeur. Surround yourself and your guests with rich history in this newly remodeled facility, featuring four unique venue spaces, including three indoor banquet halls and an outdoor event area called Grassy Knoll. Max capacity for an event sits at 750 people, but full-service on-site catering makes this location one you definitely want to consider for your holiday party.
The Edward Hotel & Convention Center – If you are looking for extreme luxury and attention to detail for your holiday party, this venue is for you. With more than 60,000 square feet of event space, including 32 separate event spaces, a full bar and lounge, valet parking, an indoor pool, on-site catering and more for parties of up to 2,000 people you know that you will be able to customize the perfect holiday party for your unique crowd of guests.
Best Holiday Party Venues in Macomb County
Wyndham Garden Sterling Heights – This location has all the luxury and aesthetic you would hope for from an incredible venue, with one unique twist that pushes it above and beyond – an indoor waterpark. Banquet-style parties can accommodate up to 1,420 guests, while theater-style events can easily accommodate 2,200, all that's left for you to do is reserve your space!
The HUB Stadium – If you are looking for high energy, fun, and games to help facilitate a lively atmosphere for your holiday party, don't even worry about looking anywhere else because the HUB has it all. From Urban Bombowling and Axe Throwing to great food and drinks, the HUB offers a full bar/lounge, on-site catering, and 20,000 square feet of event space for as many as 1,000 guests.
The Royal Park Hotel – If an extravagant atmosphere is what you're after, you won't want to host your holiday party anywhere else than one of the Four Diamond AAA award winning venues at the Royal Park Hotel. From the quaint conservatory to the royal grand ballroom, you just won't find a more picturesque place to celebrate the holidays. Max capacity is 1,615 people.
Best Holiday Party Venues in Oakland County
The Planterra Conservatory – If you want a full-service venue that offers indoor and outdoor event spaces, catering, bar service, music, and an eco/green pet-friendly atmosphere, then this spot is definitely for you. Groups of up to 200 people can enjoy all the beauty that nature has to offer, plus upscale dining and entertainment for a well-rounded evening of holiday fun!
The Goldner Walsh Garden & Home – Rustic vibes and beautiful venue spaces on nine acres of historic grounds await party-goers looking for a one-of-a-kind holiday experience. Winning several local and national awards for impeccable design, this venue (capable of accommodating parties of up to 400 people) is one you won't want to pass up.
Zingerman's Cornman Farms – Though this particular location is actually in Dexter (Washtenaw County), its charm easily earns it a spot at the top for best venues in Metro Detroit. Founded by a British chef, this beautifully rustic venue location features indoor and outdoor spaces for up to 400 people. Music, food, drinks, and fun can all be yours for your holiday party at this truly one-of-a-kind destination.
With so many great locations throughout Metro Detroit to choose from, it's easy to find just the right venue to guarantee a fabulous holiday party. To find equally lavish transportation to help you get there, turn to our experts at Rochester Limousine. If you are in the Metro Detroit area and are looking for the best places in Metro Detroit to host your holiday party, then please book your transportation with us by contacting us today by calling 248.289.6665 or by filling out the request a quote form.