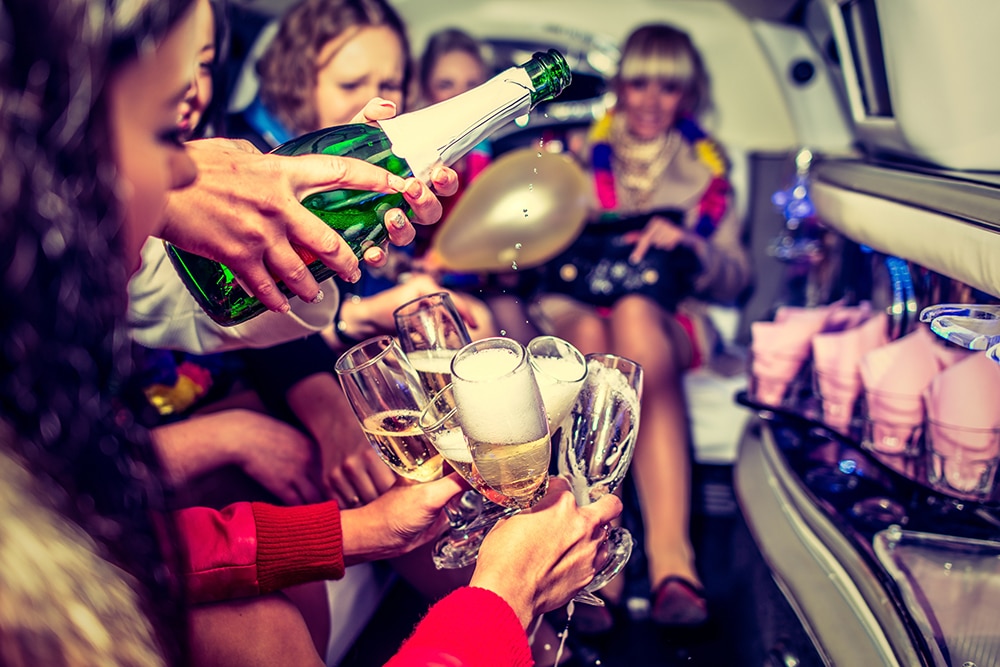 Calling all beautiful brides-to-be and lovely maids of honor – our bachelor and bachelorette party packages for the summer wedding season are back, which means if you are a bride and you book your wedding transportation with us, at Rochester Limousine, then your bridal party can get a whopping 10% off when reserving transportation for the bachelor/bachelorette party! That means you're getting two whole nights of ideal comfort in the most exceptional vehicles in Metro Detroit's newest luxury fleet for a fraction of what other brides are paying! You just can't get better than that. A whole 10% off your rental means more money you get to save for more champagne at your reception or spending cash for your honeymoon. So what are you waiting for? So long as you've got Rochester Limousine on your side, your possibilities are endless.
Anyone getting married can take advantage of this incredible deal! All you have to do is book your wedding and bachelor/bachelorette party transportation at the same time and you can save big on top-of-the-line luxury vehicles designed exclusively to impress their passengers. If you want to roll up to your venue on your wedding day in style and save money on your bachelor/bachelorette party transportation at the same time, you have to take advantage of this amazing deal at Rochester Limousine before it's too late. As the leading transportation provider in Metro Detroit, our luxury vehicles availability don't last long, so don't wait another moment to pick up the phone and call for your quote. After all, you deserve the absolute best on your big day, so go all out and choose the best when you choose your wedding day and bachelor/bachelorette party transportation. You won't find better, cleaner, more comfortable luxury vehicles than the ones in our fleet at Rochester Limousine. Whether you are looking for something classic and stunning or bold and remarkable to compliment the rest of your event, our professionals are sure to set you up with the best possible vehicles to meet your needs and exceed your wildest expectations.
Reliable, safe, comfortable, and now even more affordable than ever before – Rochester Limousine offers the newest and grandest fleet of luxury vehicles in all of Metro Detroit. Save your 10% today by reaching out to one of our exceptional transportation professionals at Rochester Limousine and booking both your wedding and bachelor/bachelorette party with us at the same time. We guarantee that if you put your trust in us, you are bound for "A Night To Remember!" If you are in the Metro Detroit area and are looking for the newest fleet of party buses and limos in all of Metro Detroit, then please contact us today by calling 248.289.6665 or by filling out the request a quote form.