Get First Class Service with a Limousine or Party Bus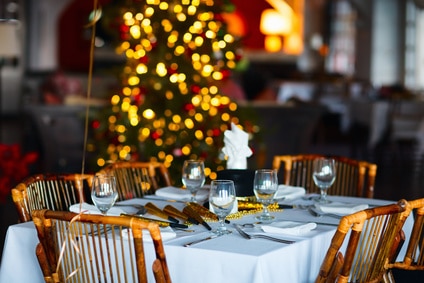 With Thanksgiving right around the corner, you know exactly what's coming next. It seems every year the weeks between Thanksgiving and Christmas get shorter and shorter. In fact, many stores already have their Christmas decorations out! In order to get ahead of the game, now is a perfect time to start making your plans for the holiday season. With Downtown Detroit finally getting the attention it deserves, there is a ton to do in the city this holiday season. No matter if you are a sports fan, music fan, or are looking to see a play, there is bound to be an event going on this holiday season you won't want to miss.
If you have family coming in from out of town or are just getting together with people from the area, heading downtown for a night of dining and entertainment can be just what you're looking for. Why not hire Auburn Hills limo service to take you Downtown Detroit for the evening? Take the hassle out of the logistics and leave it to the professionals! These are just a few of the reasons why you should rent out your own limousine or party bus this holiday season.
1. Door to Door Service
With Auburn Hills limo service, you can count on first class service from your pick up location to your final destination. One of the things holding many people back from venturing downtown is making the drive and dealing with parking. When you have your own limousine or party bus, you can expect to be picked up right in front of your house and dropped off at the entrance of your destination. Not only does this take the hassle of driving downtown out of the question, it also ensures you will not have to worry about walking a few blocks if the weather takes a turn for the worse throughout the evening!
2. Make the Most of Your Travel Time
It seems people are busier than ever nowadays. With work and family life, it can be difficult to find some time to relax. Furthermore, it seems like the time you have available never coincides with the free time of your friends and family. The holidays are the only time of year where everyone has time away from work to focus on spending quality time with family and friends. When you have a chauffeur driving you and your loved ones for the evening, you can take that time you would have spent driving and instead spend it chatting, eating and drinking with your group for the night in the back of the limousine. Not only will you not have to worry about being behind the wheel and focused on the road but you'll have the option of total privacy as many limousines have dividers between the driver's cab and the back.
Need to Reserve Auburn Hills Limo Service?
To learn how to reserve Auburn Hills limo service to take you Downtown this holiday season, contact Rochester Limousine today!
Call Rochester Limousine: 248.289.6665