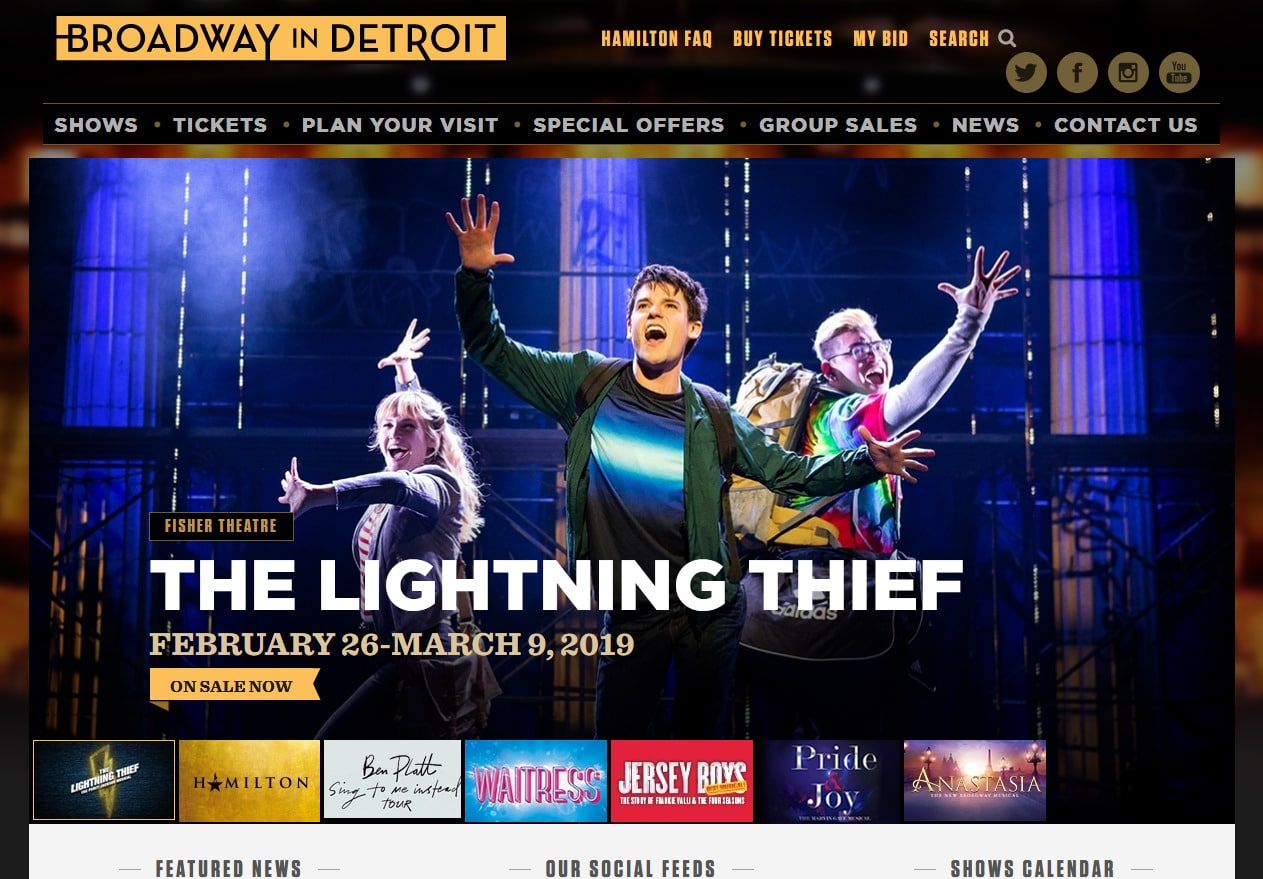 If you love the theater, your heart likely skips a beat whenever you hear any mention of Broadway. And how could it not? From the emotionally gripping light displays and soulful musical numbers, to the eloquent costume/set designs and expertly woven plots, there are simply too many reasons to fall in love with the theater to count – and Broadway is at the center of it all! In fact, Broadway in Detroit offers an especially remarkable selection of popular shows every year starring some of the most talented performers around – and this year's certainly no different! Join Broadway in Detroit as timeless classics, like Rent and Phantom of the Opera, return to the stage alongside thoughtful reimaginings of incredible stories from long ago, including Aladdin, Anastasia, and even Hamilton! Just keep in mind that although we're confident all of these incredible stories will effectively grip audiences, it's up to you to get your hands on those coveted tickets if you hope to be able to take advantage of it all firsthand. The good new is getting your hands on reliable luxury transportation to help you get to and from the show isn't quite as difficult.
While Broadway in Detroit provides magical experiences for passionate theatergoers, Rochester Limousine offers incredible luxury transportation to help make sure everyone gets to their shows safely, and on time. Even better than that, each and every one of our glamorous party buses and limos are specially designed for generous comfort and exceptional entertainment. From personal bars and built-in televisions, to help get you relaxed before the show, to pro sound systems and festive lighting, to help you keep all the excitement going even after the final curtain calls, our party buses and limos will make sure you, and your up to 44 guests, have everything you all need to ensure the perfect journey, every time, no matter where you're going. There's never been a better way to arrive to Broadway in Detroit than in one of our remarkable party buses or limos at Rochester Limousine.
Much like the beloved Broadway in Detroit performers, our luxury vehicles at Rochester Limousine have already proven their excellence time and time again. Now, it's time for you to see for yourself by reaching out and reserving one of our party buses or limos today. All you've got to do is let us know when and where we are picking you up and we'll handle everything else. So go ahead and get dressed up, you can even grab a drink. We promise you're in good hands! If you are in the Metro Detroit area and are looking for reserving a limo or party bus to Broadway in Detroit, please book your transportation with us by contacting us today by calling 248.289.6665 or by filling out the request a quote form.