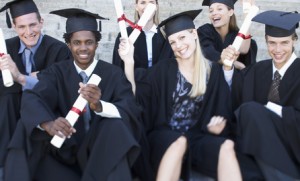 How can you make your night out different? If you are looking to spice things up in your party life or just have a great experience on your wedding day, consider renting a limo in the Troy area! Experience the comfort and extraordinary features of Rochester Limo.
Here are five reasons why renting a limo in the Troy area is going to be a worthwhile experience:

1. V.I.P. Treatment
Whether you are a wealthy entrepreneur or not, your own personal life melts away when you rent a limousine for the night. You can become whoever you want to be. Riding in a limo makes anyone feel like a rock star because of the stellar V.I.P. treatment you receive. Who wouldn't want that? Whenever you pull up to your stop, you and your group get out appearing and feeling important and classy.
2. Drink Without Having to Worry About a Designated Driver
If you're looking to have a fun night out in downtown Detroit with a group of friends, there's no worry about who has to not have as much of a good time. You already have a designated driver who is being paid to take you to any club or bar you want! Plus, once the bars close, you have a comfortable and safe ride home.
3. Make New Friends
If you have a small party and don't mind sharing, you can meet other groups in the limo and have fun with new faces! What if you meet your soul mate in a shared limo? How fantastic would that story be! How I Met Your Mother just became about a fun night in one of our limos!

4. Special Features
Rochester Limousine offers many different limo and party bus options that all have incredible features. Our wide selection of vehicles can accommodate any party size while giving you the best experience. Inside our limos and party buses, some special features include wet bars, mood or laser lighting, built-in TVs, and great sound systems. Check out our large selection of limos and party buses to cater to your specific party needs.
5. Memorable Night
Why not have an excuse to dress up and act like a teenager again? Limos are not just for weddings or bachelorette parties; they can also be for concert nights, birthdays, anniversaries, and much more! Renting a limo in the Troy area will add an element of excitement and adventure to an otherwise ordinary night.
If you're brainstorming party ideas or planning a graduation or wedding, look no further than renting a limo in the Troy area and have the time of your life! Located in Pontiac, we proudly service Rochester, Rochester Hills, Shelby Township, Troy and the surrounding Southeastern Michigan Cities. We are the best limo, party bus, and sedan rental company in the southeast Michigan area, and we are dedicated to giving you the treatment that you deserve. Give us a call today!