Why You Need to Book a Limousine for Prom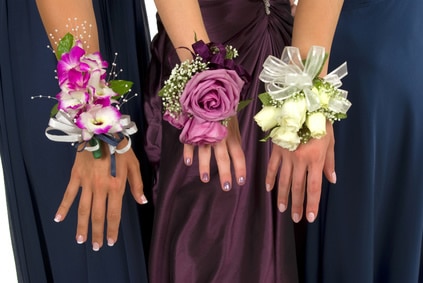 While it's still a couple of months to go until the big day, you can't go wrong by organizing prom festivities too early. Prom is a big deal to your 12th graders and they want the night to go smoothly. They have worked hard during their years in school so it's time to let them enjoy themselves for an evening. Most importantly, however, is that you want them to be safe throughout the night.
By hiring a limo service to take them around town and to their school, you are making a positive choice for them and for your state of mind. Here are a few reasons why booking a prom limo is a great idea for your son or daughter's Metro Detroit area prom.
Choice
Your son or daughter probably has a group of friends they'd like to party with throughout the evening. This could be their friend group or a certain special someone they've kept from you. They'll want enough space to be able to hang out comfortably and gossip with their friends.
Whether it's a small 3-4-person group or a massive 22 person gathering, there are limo services to suit their needs and your wallet. With a variety of sizes and options of limos, you can rest assured that your child's prom night will be one to remember.
Safety
Safety is the number one concern for every parent, and booking a chauffeured limousine on the night of prom is an excellent way to achieve some peace of mind. You won't have to worry about an inexperienced driver transporting your child to and from the big event. And your son or daughter won't have to carry that responsibility either. The moment your child gets into a vehicle with another student, they are taking your child's life into their hands. Why take such a risk, especially on a night where excitement is high and distractions are present?
By booking a prom limo, you won't have to worry one second about the safety of your child. Instead, you can feel confident and happy watching them depart in their limo, knowing they are taken care of and feeling like a million bucks.
Style
The ladies get fancy dresses; the guys get fancy suits. The prom is a perfect place to get noticed and show off some sense of style. Making a splash is important at an event like this, and reserving a limo is a great way to achieve a celebrity status.
When you pull up in a limo, heads instantly turn. People can't help but wonder who is in the cab of such a luxurious ride. Once the party steps outside, there is a sense of status that arrives with them. This limo will make your son or daughter feel like a movie star on what's sure to be an unforgettable night.
Book Your Promo Limo in Metro Detroit Today!
Prom may be months away, but planning the ride there and back shouldn't be a last minute item. Book your Detroit prom limo service today with Rochester Limousine and be sure to ask about our group rates. We'd be happy to help make your son or daughter's prom one for the ages.
Call: 248.289.6665