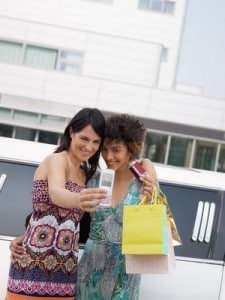 Uber has been becoming very popular these days because of its convenience and cheapness. However, it is lacking several qualities that are extremely important. While a lack-luster car ride may be fine for some people, there is a higher standard of professionalism and luxury that Uber cannot meet. Using our Rochester Hills limo service will benefit you in more ways than you know.
Here are several reasons why hiring a Rochester Hills limo service is better than an Uber:
1. You Get What You Pay For
If you are a business professional in the Detroit area, then you are most likely seeking a likeminded, professional experience. By calling an Uber, you are subjecting yourself to a stranger's car and personal driving habits. There have, unfortunately, been some cases where the Uber drivers were incompetent and the passengers did not feel comfortable. There is little to no accountability in such a large business. Therefore, you get what you pay for, in many instances. With a limo service, there is never a question as to whether or not your driver will bring his/her dog or baby, or the car will be unsanitary. This is why using a Rochester Hills limo service is better in comfort and reliability. We have trained professionals who do this as a full time job.
2. Luxurious Transportation
When you hire an Uber, you probably won't expect much other than a cheap ride and a somewhat friendly person. There is no element of style or luxury that some people would like. A limousine ride will cater to your every need and leave you feeling better than when you first stepped in. If you are looking to make a statement and have a great experience doing so, look no further than renting a limo from Rochester Limousine for your next big event!
3. Flexible Service
Not only will you look fabulous when you get out, but you have the flexibility of our driver's services. Uber drivers will come pick you up at a designated location and drop you off one place, and then they're gone. If you rent a Rochester Hills limo service for the entire night for one price, our driver will take you wherever you want to go, whenever. There is no waiting for your ride at a random street corner. Our driver will wait for you and your group for as long as needed. This is possibly the biggest reason why hiring a limo service is better than Uber.
Whether you are planning a bachelorette party, a corporate retreat, or going to a concert, there is no question as to whether or not you should hire a Rochester Hills limo service over an Uber. Located in the Metro Detroit area, Rochester Limousine offers the best possible limousine service imaginable for a reasonable rate. If you are looking to book a party bus for your next event or impress a big client in the car ride to the airport, don't hesitate to call us or check out our website! We look forward to giving you a wonderful experience.