Limousine Service Grosse Pointe Woods MI
Are you looking for limousine service Grosse Pointe Woods MI?
The city of Grosse Pointe Woods is a charming one, with timeless brick homes and tons of curb appeal, but sometimes you just need a little more – like a lavish limousine service to whisk you away to adventures that will change your life. It's true, parties in the city, game-changing sporting events, and Broadway shows are all waiting for you, and our spectacular limousine service at Rochester Limousine can help you get there. More importantly, however, we encourage you to bring all your friends. Our limousine service includes several unique vehicles to choose from, like our 20-seat Suburban Stretches or our 12-seat Chrysler 300s. Better yet, each and every one is equipped with top-of-the-line entertainment systems, ideal lighting, cozy seating, private bars, and more! It's no wonder we were voted the Best Limousine Service in Metro Detroit twice. So take a minute, look around, and imagine the kind of heart-racing, breathtaking, smile-inducing experiences you could be having right now this very minute, and start getting proactive! Our limousine service can take you anywhere you want to go; all you have to do is tell us where in Grosse Pointe Woods we need to come get you. From spontaneous excursions, to long-anticipated events, we're confident you won't regret taking advantage of our limousine service at Rochester Limousine.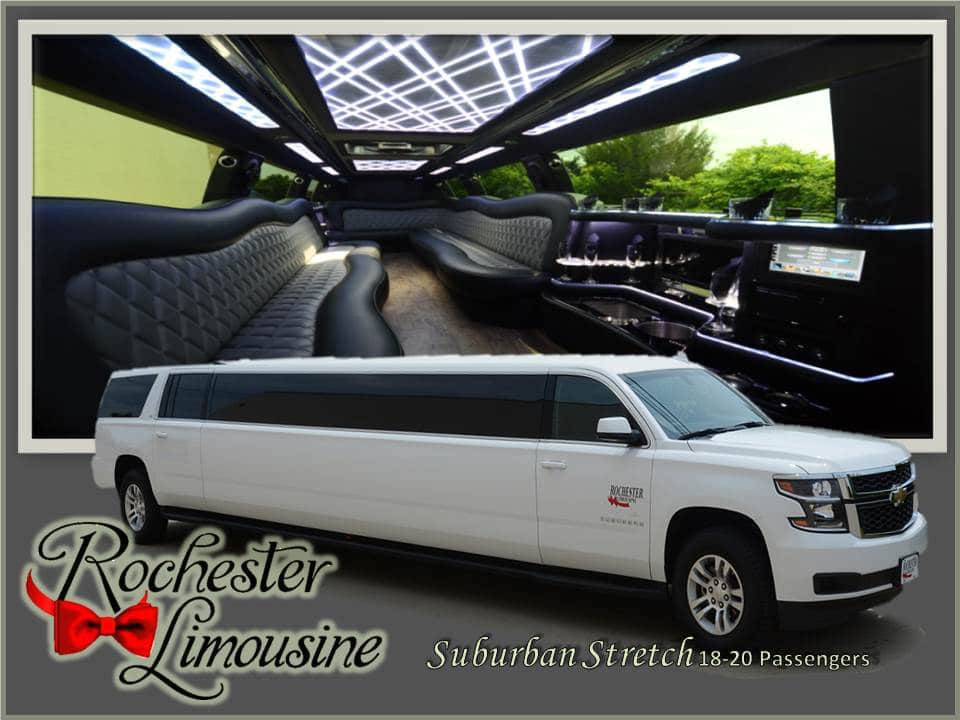 Limousine Service Grosse Pointe Woods MI
Rochester Limousine is excited to help you enjoy "A Night To Remember" by offering you access to the most luxurious limousine service anywhere in or beyond Grosse Pointe Woods, MI. Quaint, historic, and picturesque are all words people might use to describe the beautiful Wayne County community of Grosse Pointe Woods. It's one of the largest of the Grosse Pointe communities, situated more inland than the rest behind Grosse Pointe Shores, and boasts a study population of more than 16,000 people. And yet, you won't find much in the way of excitement in Grosse Pointe Woods. Instead, many residents of Grosse Pointe Woods choose to drive the mere 10 miles to the city or search for entertainment elsewhere – but at Rochester Limousine, we have a better idea. If you live in Grosse Pointe Woods and you just want to get out for a while with some friends and feel like a VIP, we urge you to try our limousine service. Perfect for any and every occasion, our limousine service at Rochester Limousine will get you where you where you need/want to go in or beyond Grosse Pointe Woods in style.
If you are in the Grosse Pointe Woods area and are looking for limousine service Grosse Pointe Woods MI, please contact us today by calling 248.289.6665 or by filling out the form below: