Limousine Service Grosse Pointe Shores MI
Are you looking for limousine service Grosse Pointe Shores MI?
Aside, of course, from the truly outstanding community of Grosse Pointe Shores itself, one of the first things that come to mind when talking about luxury in Metro Detroit is our incredible limousine service at Rochester Limousine. From our magnificent 20-seat Suburban Stretch limos, to our two distinct 9 and 12-seat Chrysler 300 models, our limousine service just can't be beat. We have more than 20 years of experience satisfying all kinds of clients, and a fleet of luxury vehicles that was awarded the best in Metro Detroit more than once! More importantly, our limousine service grants our guests access to all kinds of spectacular amenities, including built-in televisions, inspired lighting, personal bars, and more so the party never has to stop. In fact, we want to go for a ride just thinking about it, so why don't you grab a few close friends from throughout Grosse Pointe Shores, and pick a destination. Our limousine service is the ideal method of transportation no matter where you want to go, whether it's somewhere elegant, like a 5-star restaurant in Detroit, or a live concert outside the city! Just tell us where in Grosse Pointe Shores to arrive and we'll ensure our limousine service facilitates an experience for you and your guests you'll never forget.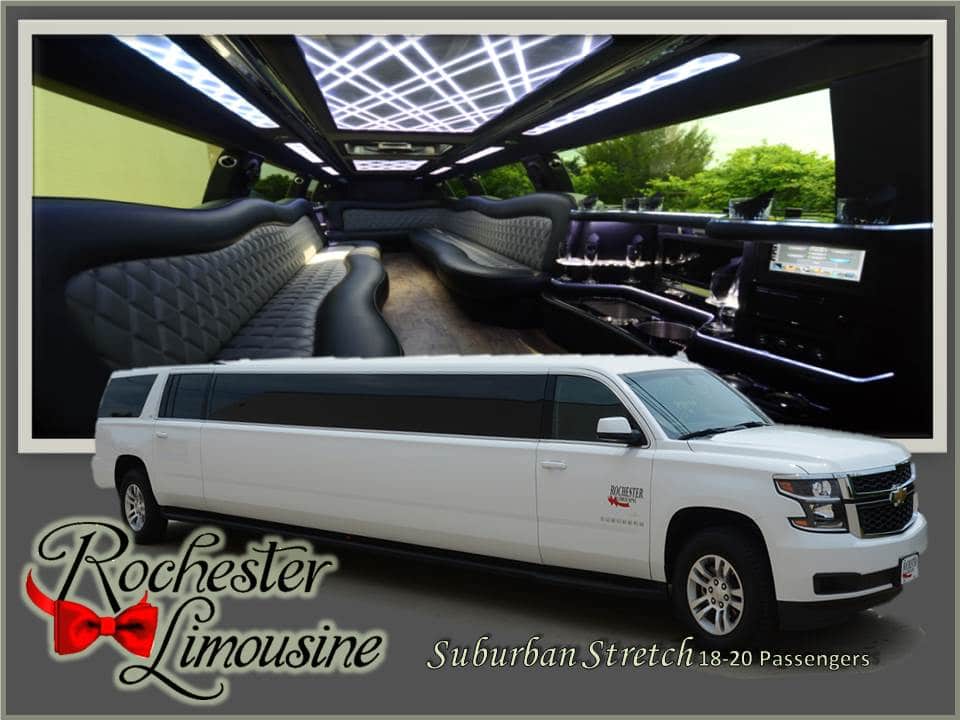 Limousine Service Grosse Pointe Shores MI
Rochester Limousine is excited to help you enjoy "A Night To Remember" by offering you access to the most luxurious limousine services anywhere in or beyond Grosse Pointe Shores, MI. Wayne County's Grosse Pointe Shores is truly elite among the Grosse Pointe communities, boasting just barely over 3,000 exclusive residents. It offers pristine waterfront views of Lake St. Clair, its own yacht club, and is even recognized as having the 70th highest income in the entire country – out of every single city with over only 1,000 people! Just because you live in a community as special as Grosse Pointe Shores each and every day, does not mean that you don't also deserve to elevate your transportation once in a while as well. Once you take advantage of our limousine service at Rochester Limousine, you won't want to wait to get out of Grosse Pointe Shores again and again. So what do you say? Take advantage of a luxurious limousine service as impressive as the city of Grosse Pointe Shores – available only through Rochester Limousine!
If you are in the Grosse Pointe Shores area and are looking for limousine service Grosse Pointe Shores MI, please contact us today by calling 248.289.6665 or by filling out the form below: