Limousine Service Grosse Pointe MI
Are you looking for limousine service Grosse Pointe MI?
Whether you're headed somewhere special, or just looking to have a good time somewhere outside of Grosse Pointe, you have to try our limousine service at Rochester Limousine. Unmatched in style and comfort, our limousine service will not only get you where you need to go safely and efficiently, it will do so in style. Take advantage of all the latest and greatest amenities, like our Suburban Stretch's built-in televisions, or our Chrysler 300 models' exceptional sound systems – all of which have onboard bars! Our limousine service is perfect for any and every occasion, and can successfully transport smaller groups of up to 12 people, or even large groups up to 20. There really is no limit to how much our limousine service can impress. So if you're considering going out on a special date, catching a show in the city, or otherwise getting dolled up for an adventure in Metro Detroit, don't forget to let us know exactly where in Grosse Pointe our remarkable limousine service can pick you up. After all, our limousine service and incredible fleet of luxury vehicles at Rochester Limousine were voted number one!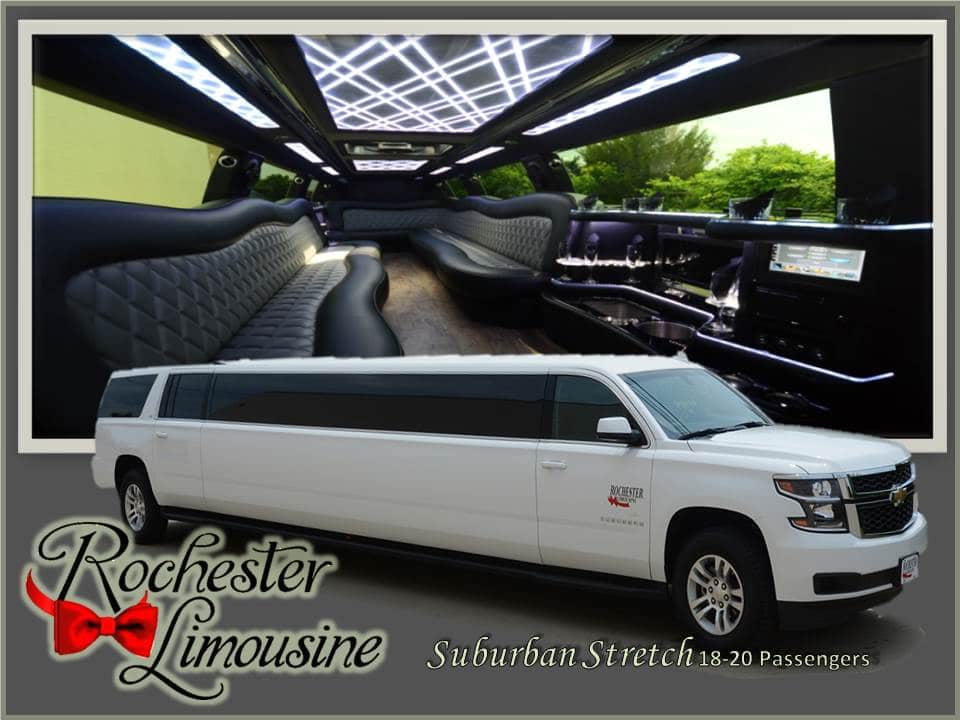 Limousine Service Grosse Pointe MI
Rochester Limousine is excited to help you enjoy "A Night To Remember" by offering you access to the most luxurious limousine services anywhere in or beyond Grosse Pointe, MI. In Wayne County's city of Grosse Pointe, residents are used to living the high life. Grosse Pointe is a luxury neighborhood with large lakefront estates, a desirable communal atmosphere, and ideal proximity to everything in the area adventure-seekers and recreationalists would ever need. Just because Grosse Pointe is a spectacular neighborhood doesn't mean that every day is some sort of special occasion, which is why you have to make the most of every special moment that does come along! From concerts and sporting events, to birthdays and weddings, you have to be willing to go above and beyond to show the people in your life love just how much you really care. At Rochester Limousine, we specialize in making moments that last a lifetime, which means that's kind of what we do. Want to see for yourself? Give our professional limousine service specialists a chance to help you choose the perfect vehicle for you, and we'll have you cruising through Grosse Pointe in no time. At Rochester Limousine, we pride ourselves in offering incredible services that we're confident measure up to Grosse Pointe's impeccable standards.
If you are in the Grosse Pointe area and are looking for limousine service Grosse Pointe MI, please contact us today by calling 248.289.6665 or by filling out the form below: