Limousine Service Grosse Pointe Park MI
Are you looking for limousine service Grosse Pointe Park MI?
Life in Grosse Pointe Park is luxurious indeed, which means as one of its lucky residents you absolutely must take advantage of a limousine service just as good when you go out for an evening on the town. Thankfully, that isn't hard to find at Rochester Limousine. Our limousine service is truly unbeatable, as are our helpful transportation professionals. We can help you find the perfect limo to suit your unique needs and group size, from our 20-seat Suburban Stretch limos, to our 9 and 12-seater Chrysler 300 models. Best of all, our limousine service includes access to all the amazing amenities that you'd expect and more, like exquisite wrap around seating, lively lighting, built-in entertainment systems, plus full-service personal bars! What else would you expect from limousine service professionals who have more than 20 years experience in the industry? It's true, our limousine service, and magnificent fleet of luxury vehicles have even been voted number one in all of Metro Detroit multiple times! So do yourself, and those you love a favor, and make sure when you choose a limousine service for your next special night out, you choose Rochester Limousine.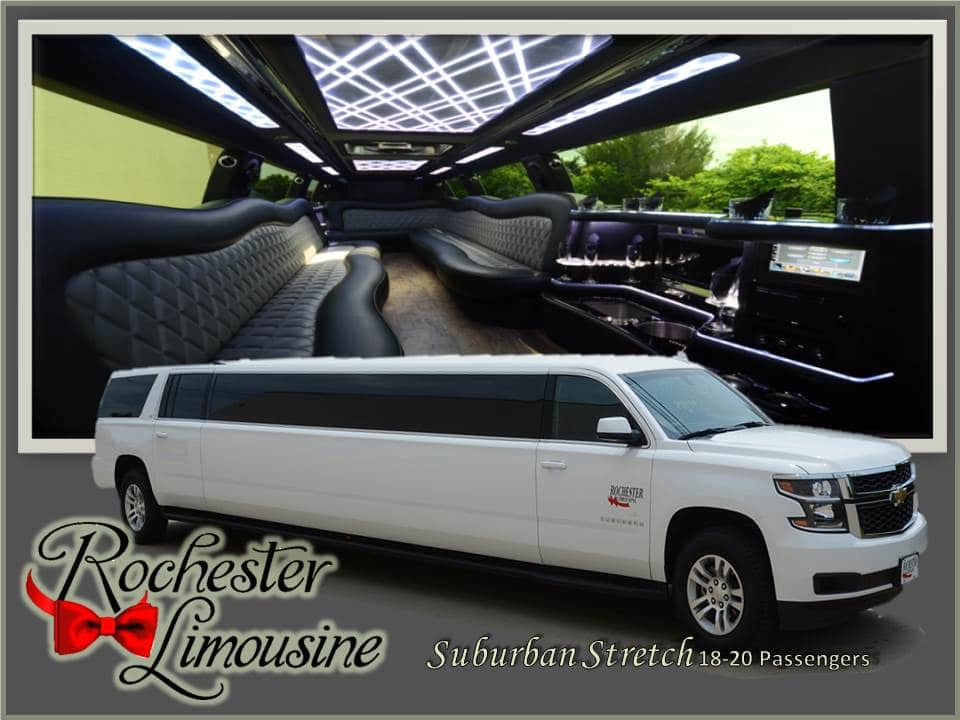 Limousine Service Grosse Pointe Park MI
Rochester Limousine is excited to help you enjoy "A Night To Remember" by offering you access to the most luxurious limousine services anywhere in or beyond Grosse Pointe Park, MI. The city of Grosse Pointe Park resides within Wayne County, and within it resides more than 11,000 remarkably lucky residents. Its picturesque cityscape alone is enough to validate its excellence, and yet what really sets Grosse Pointe Park apart from the rest is its wealth of opportunity. Whether you are looking for a great local pub, a serene park, or an adventurous destination, Grosse Pointe Park is simply the place you want to be – plus it's closer to Detroit than any of the other Grosse Pointe communities! Just make sure before you make any special trips downtown, or anywhere else in Metro Detroit, you stop and think about how much better your venture would be if you were to spoil yourself a little by renting a professional limousine service to help you get there. Just think about it, your life in Grosse Pointe Park is already so amazing, so why not spring for a little extra pizzazz for those special moments in life? You're worth it, and our luxury vehicles at Rochester Limousine are as elegant as the stunning city of Grosse Pointe Park. So go ahead and take a roll call of all your Grosse Pointe Park friends, and start planning your next adventure! Our experts at Rochester Limousine can't wait to help.
If you are in the Grosse Pointe Park area and are looking for limousine service Grosse Pointe Park MI, please contact us today by calling 248.289.6665 or by filling out the form below: