Limousine Service Chesterfield Township MI
Are you looking for limousine service Chesterfield Township MI?
If you're the type of person who's always wanted to ride in a limo, perhaps even getting a little too excited on the inside every time one crosses your path, now's your chance! At Rochester Limousine, we offer outstanding limousine services, designed specifically to make luxury more attainable to people all throughout Metro Detroit, and we encourage you to take advantage of them as much as you want! In fact, although our limousine services remain exceptionally popular for weddings, proms, bachelor/bachelorette parties, and other important upscale occasions, we believe there's no reason you can't set yourself, and your guests up, in something special just because. From Red Wings games, to concerts, shows, and birthday parties, taking advantage of our limousine services is the perfect way to spice up any night out on the town – especially if you live in a quieter place like Chesterfield Township. Our limousine services even include several different, yet equally elegant, vehicles for you to choose from to satisfy your unique needs. Best of all, whether you have a larger group, and need one of our Suburban Stretch limos that hold up to 20 people, or one of our Chrysler 300 models to carry up to 12, all of the luxury vehicles offered as part of our limousine services are equipped with all the features and amenities you could ever hope for. So go ahead, give into your temptations and reserve our incredible limousine services for your next adventure out of Chesterfield Township, today, by reaching out to us at Rochester Limousine!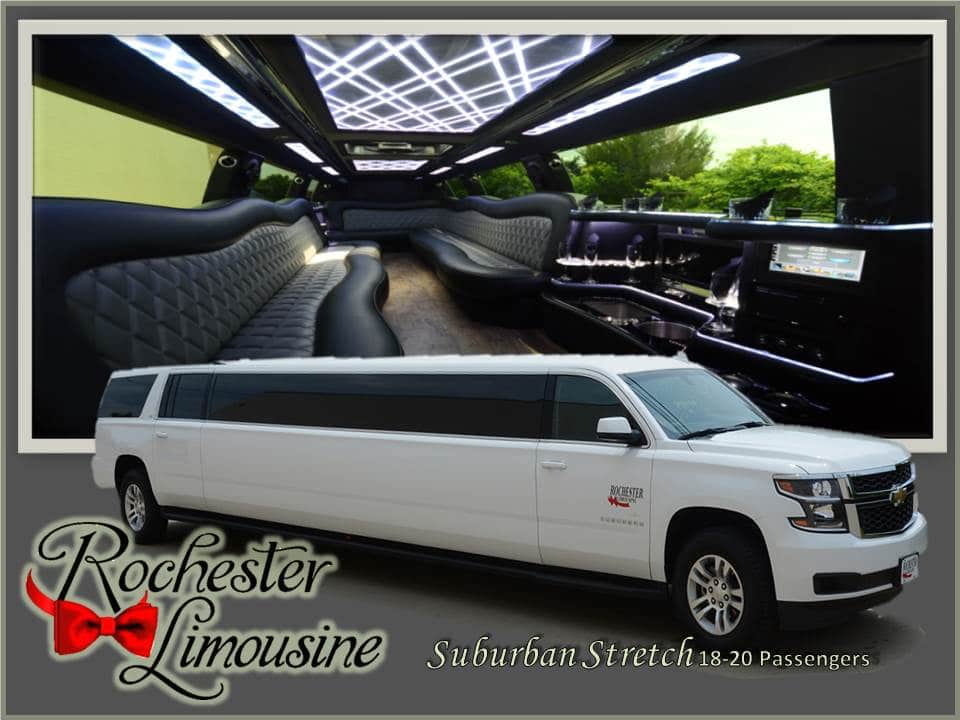 Limousine Service Chesterfield Township MI
With more than 20 years of experience, Rochester Limousine is excited to help you enjoy "A Night To Remember" by offering you access to the most luxurious limousine services in Chesterfield Township, MI. Chesterfield Township is a thriving residential territory in Macomb County, providing safe homes for close to 40,000 citizens, in some of the best neighborhoods along the coast. However, aside from the gorgeous waterfront views and abundant recreational opportunities surrounding Anchor Bay, Chesterfield Township remains a pleasantly uneventful place. Residents of Chesterfield Township have to branch out a little if they want to experience all the incredible sites and attractions throughout Metro Detroit, which is easy to do when you have our irresistible limousine services at Rochester Limousine available to give you a ride! Whether you feel like heading south out of Chesterfield Township toward Detroit, or west toward Auburn Hills, any one of our limos can definitely keep you occupied along the way. If you feel like you want to get out of Chesterfield Township for a little while, let Rochester Limousine pick you up. We'll take you wherever you want to go!
If you are in the Chesterfield Township area and are looking for limousine service Chesterfield Township MI, please contact us today by calling 248.289.6665 or by filling out the form below: