Limousine Service Detroit Red Wings
Are you looking for limousine service Detroit Red Wings?
Utilizing our limousine services is simply the best way to make sure you and all your fellow Detroit Red Wings fan friends have the time of your life next game day. Our limousine services are convenient, safe, and perfect for impressing your friends with all of our extravagant luxury amenities, like built-in entertainment systems and nightclub-inspired lighting! Best of all, you have total freedom over which of our remarkable vehicles you want. Need a larger ride for a larger group? Our Suburban stretch limo is likely perfect for you, able to hold up to 20 people and equipped with two large onboard bars to help get everyone pumped for the Detroit Red Wings game. Not quite the limousine service you're looking for? No problem! We also offer two smaller, more traditional Chrysler 300 models ideal for groups of up to 9 or 12 people, which are also well-equipped to entertain. In fact, thanks to our impressive collection of extravagant limos, we're more than confident our limousine services will impress no matter what you need. After all, our fleet of luxury vehicles was voted the best in Metro Detroit twice! See why for yourself by reserving our limousine service at Rochester Limousine for your next Detroit Red Wings adventure!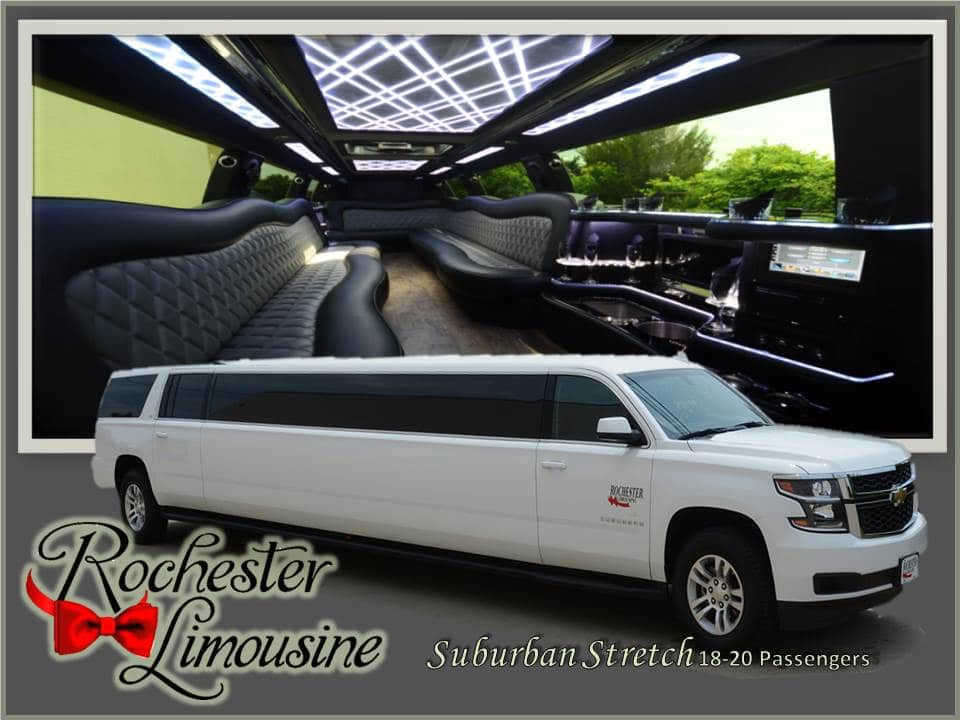 Limousine Service Detroit Red Wings
With more than 20 years of experience, Rochester Limousine is proud to help you enjoy "A Night To Remember" by offering you access to the most luxurious limousine services to see the Detroit Red Wings dominate over their opponents! We're all Detroit Red Wings fans here, which means we get just how important it is for you to see your favorite Detroit Red Wings players completely crush their competition this season – and with 36 total home games to look forward to, you have plenty of chances. However, as luxury transportation professionals, we also understand the significant difference showing up on game day in style can make. And yet, enhancing your confidence so that the Detroit Red Wings can feed off your energy and win isn't the only reason taking advantage of our exclusive limousine services at Rochester Limousine is such a great idea. Whether you plan to go see them face off against the Toronto Maple Leafs, or the Chicago Blackhawks, it's sure to be a game no one will want to miss, so don't wait too long to reserve your limousine service for game day at Rochester Limousine. Go Red Wings!
If you are in the Metro Detroit area and are looking for limousine service Detroit Red Wings, please contact us today by calling 248.289.6665 or by filling out the form below: