Limousine Service Bruce Township MI
Are you looking for limousine service Bruce Township MI?
Whether you're searching for superior comfort and entertainment, or exceptional reliability, safety, and style, you won't find a better limousine service than ours at Rochester Limousine. Voted the best in Metro Detroit two years in a row, our limousine service is simply unbeatable. From our 20-passenger Suburban Stretch limo's surplus of incredible onboard amenities, including three built-in TVs, two full bars, enhanced sound systems, wood floors, and more; to our Chrysler 300 limos traditional cabin and full-bodied charm, either one you choose our limousine service is bound to help you have an amazing experience. Best of all, you can take our limousine service anywhere! Whether it's a hoard of family and friends and an annual get-together you're trying to impress, or your goals are a bit more professional, our limousine is certain to have all eyes in Bruce Township on you. So what are you waiting for? Availability for a limousine service like ours doesn't last long, so hurry and make your reservation today by getting in touch with our tremendous limousine service professionals at Rochester Limousine.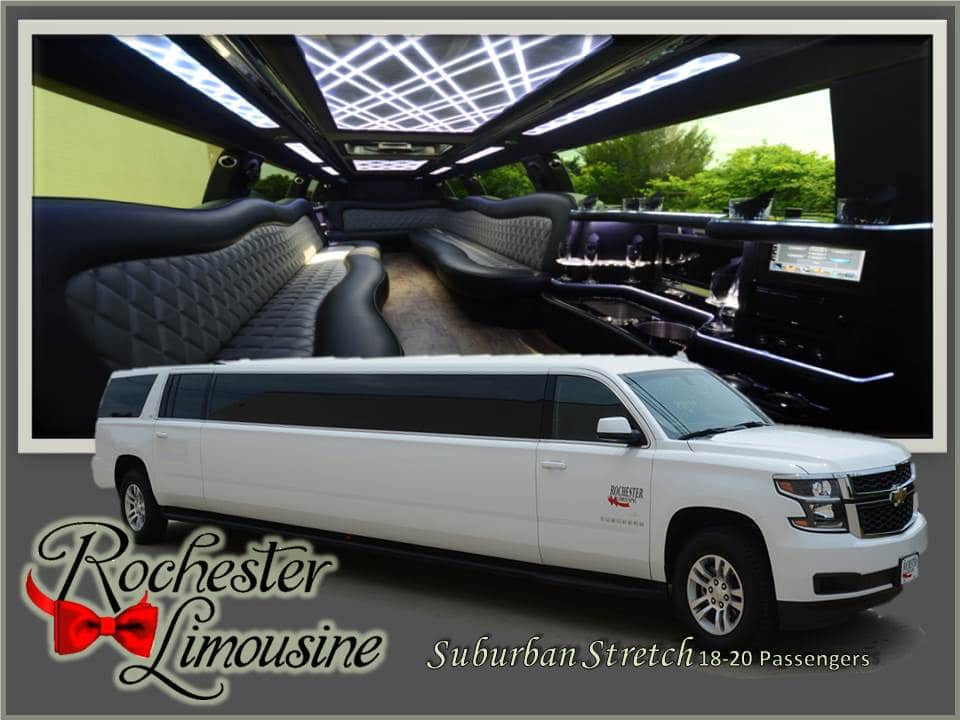 Limousine Service Bruce Township MI
With more than 20 years of experience, Rochester Limousine is excited to help you enjoy "A Night To Remember" by offering you access to the most luxurious limousine services in Bruce Township, MI. Macomb County's Civil Township of Bruce, or simply Bruce Township as it's more commonly known, is an incredibly diverse area considering it's almost entirely residential. For instance, Bruce Township is home to both the Ford Michigan Proving Grounds and most of the picturesque village of Romeo, not to mention the Polly Ann Trail, the Big Red Farm, and numerous golf courses. The only thing Bruce Township really doesn't have is a great place to go when you're all dressed up and hoping to do something special. The good news, however, is so long as our limousine service at Rochester Limousine is at your disposal, getting out of Bruce Township and having a great time isn't hard at all. Whether you want to head all the way south toward Detroit, or head a little ways east to meet up with people on the coast, our luxury vehicles are guaranteed to not only get you where you need or want to go, we'll ensure you get home safe and sound at the end of the night as well. So please, the next time you're considering leaving Bruce Township in your rear view mirror, consider utilizing a safer and all around more enjoyable means of transportation – ours!
If you are in the Bruce Township area and are looking for limousine service Bruce Township MI, please contact us today by calling 248.289.6665 or by filling out the form below: