Limousine Service Macomb MI
Are you looking for limousine service Macomb MI?
Responsibilities are everywhere, but sometimes you just want to shirk them off and do something crazy for the sake of being wild – and for those moments, we recommend our limousine service at Rochester Limousine. Fully-equipped inside and out, our remarkable limousines can transport you and any guests to all of the most incredible destinations throughout Metro Detroit, and are just spectacular and lavish enough to ensure your hunger for excitement is satiated. Plus, taking advantage of our limousine service is much safer and more fun than doing something really crazy with potential consequences, like going for a swim in the icy waters of Lake St. Clair mid January. Best of all, it really doesn't matter where you're going, why, or with whom – our limousine service is for everyone. All that matters is that you felt like hanging out with your loved ones, listening to music, watching TV, taking advantage of your own personal bar, and not worrying at all about keeping track of anything except your own good time – all from the comfort of a luxury vehicle provided by Metro Detroit's number one limousine service provider. Choose our Suburban Stretch if you have up to 20 guests, and enjoy it's lovely wrap around seating and spacious cabin, or choose one of our Chrysler 300 limos; they're perfect for smaller groups of 9-12 and definitely classic. Can't decide? Let our limousine service specialists at Rochester Limousine help you out. After all, helping people enjoy the best moments of their lives with our extraordinary limousine service is what we love to do here at Rochester Limousine!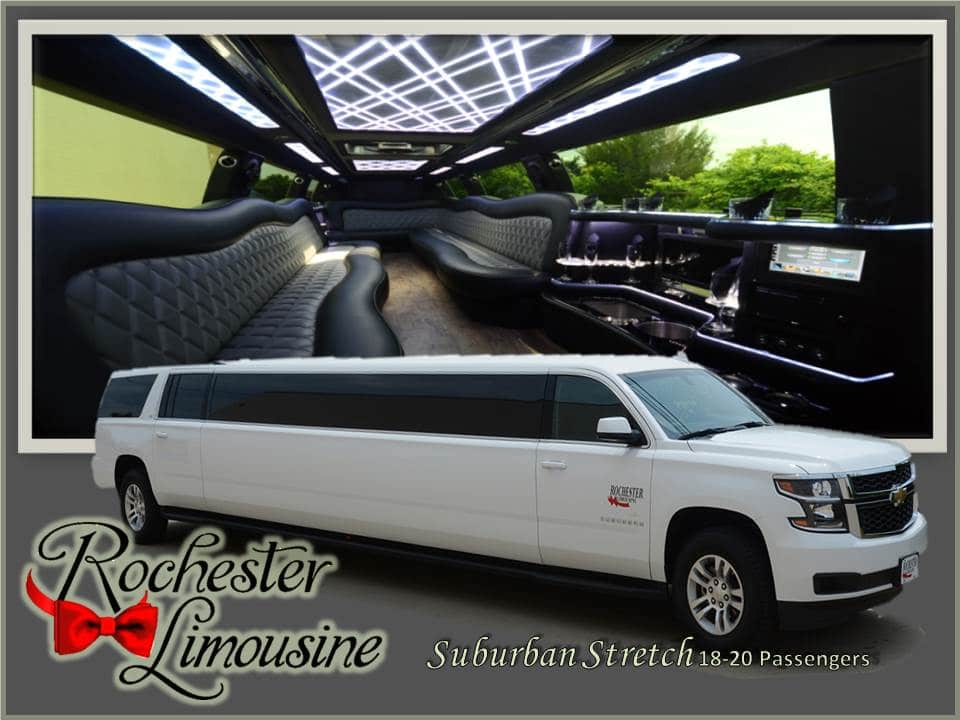 Limousine Service Macomb MI
Rochester Limousine is excited to help you enjoy "A Night To Remember" by offering you access to the most luxurious limousine service anywhere in or beyond Macomb, MI. Within Macomb County's Macomb Township, the small, adorable community of Macomb resides; and within it, plenty of equally adorable homes and friendly families. However, the one thing Macomb does lack is proximity to Detroit, and other world-class-attraction heavy areas. Sure there are plenty of upscale movie theaters, golf courses, shopping areas, and gaming centers; but if you want to do something really special or romantic, you have to make a bit of a drive outside Macomb. The good news is a long drive isn't necessarily a bad thing – if you've got the right ride. Our limousine service at Rochester Limousine, for instance, is the absolute perfect way to get from Macomb to just about anywhere you want to go. It's stylish, comfortable, safe, reliable, and virtually guaranteed to impress anyone you invite to tag along. In fact, we're confident you'll be so impressed with our limousine service, you won't be able to keep yourself from coming back time and time again, every time you feel like getting out of Macomb.
If you are in the Macomb area and are looking for limousine service Macomb MI, please contact us today by calling 248.289.6665 or by filling out the form below: