Limousine Service Romeo MI
Are you looking for limousine service Romeo MI?
Everyone knows that life isn't a fairytale, but that doesn't mean you don't deserve to at least feel like royalty every so often. Luckily, when it comes to transportation, Rochester Limousine offers the perfect compromise – a truly luxurious limousine service capable of taking you and your select guests virtually anywhere you want to go! From romantic evenings with your special someone, to regular outings with your closest friends, there simply isn't a more convenient and lavish way to travel than by our award-winning limousine service. Best of all, you have total control over your entire experience with us. Start by explaining to our friendly limousine service professionals exactly what it is your looking for and for how many people you're planning to invite along for your adventure. If you have a larger group of up to 20 people, for example, our limousine service specialists will likely recommend our largest and most extraordinary model, our Suburban Stretch limo, which offers incredibly cozy seating and a barrage of exceptional amenities, including two separate bar areas, numerous integrated entertainment systems, elegant wood flooring, and more. Smaller groups will likely need/prefer our more intimate Chrysler 300s – but don't worry, even our smallest limos still have many of the same desirable conveniences you'd find in any of our larger models. So go ahead, put your trust in the limousine service providers with more than 20 years experience and a reputation for offering the number one best limousine service in all of Metro Detroit. We're confident you won't regret your decision.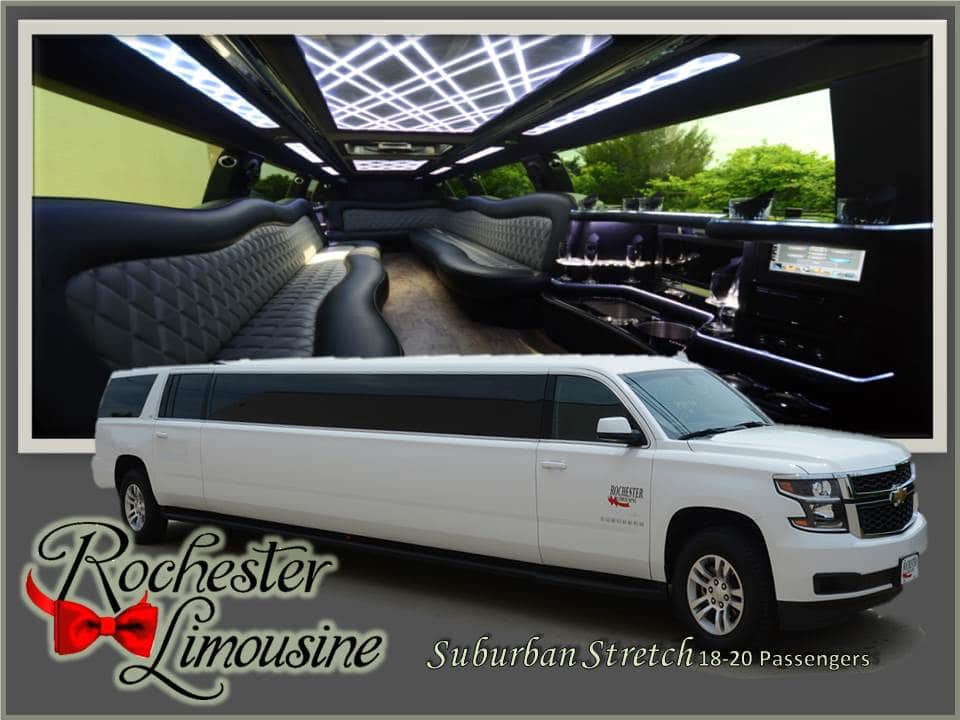 Limousine Service Romeo MI
Rochester Limousine is excited to help you enjoy "A Night To Remember" by offering you access to the most luxurious limousine service anywhere in or beyond Romeo, MI. Macomb County's village of Romeo is a vibrant, upscale, affluent community. The homes in Romeo are as gorgeous as the city's picturesque surroundings, and the annual events, including the amazing Michigan Lavender Festival and Romeo Zombie Walk, really do make it one of the best places to live in the area. However, no matter how relaxed, scenic, and charming Romeo may be, one of its best qualities as a community is just how close it is to all the attractions throughout Metro Detroit. In fact, when you live in Romeo the only real obstacle you're likely to face when considering where you want to go to have a great time is just how you're going to get there. Of course, with Romeo being such a magnificent place, we assume our equally magnificent limousine service at Rochester Limousine will be at the top of your list! After all, where else are you going to find luxury transportation as stunning as the incredible village of Romeo?
If you are in the Romeo area and are looking for limousine service Romeo MI, please contact us today by calling 248.289.6665 or by filling out the form below: