Limousine Service Northville MI
Are you looking for limousine service Northville MI?
If you already live a life of luxury and convenience, there's really no need to explain to you why reserving a limousine service is such a good idea. After all, you already know that hiring a limousine service is a great way to enhance your night out no matter where you're going or who's coming along for the ride, and you certainly don't need anyone talking to you as if you've never been in a limo before. However, if you have never taken advantage of our limousine service at Rochester Limousine, that's an entirely different story. Our fleet of luxury vehicles is the newest and hottest in the city, with all the most advanced entertainment systems and amenities a passenger could ask for. Plus, ours was even voted the "Best Limousine Service in Metro Detroit," twice! Not to mention our limousine service is designed specifically for versatility and reliability, meaning you can enjoy all the comforts of our luxury vehicles whether you're going to the theater for the premiere of a show with a large group of friends, or a rowdy bachelor or bachelorette party with just a few of your most loyal companions. Bottom line is, taking advantage of our limousine service at Rochester Limousine is a whole other ballgame. Not only will we always have everything you need to have a great night, whether you opt for our impressive 20-seat Suburban Stretch limos, or our cozy 9/12-seat Chrysler 300 limos; we'll do whatever it takes to ensure you and your guests from Northville never want to hire any other limo service but ours ever again!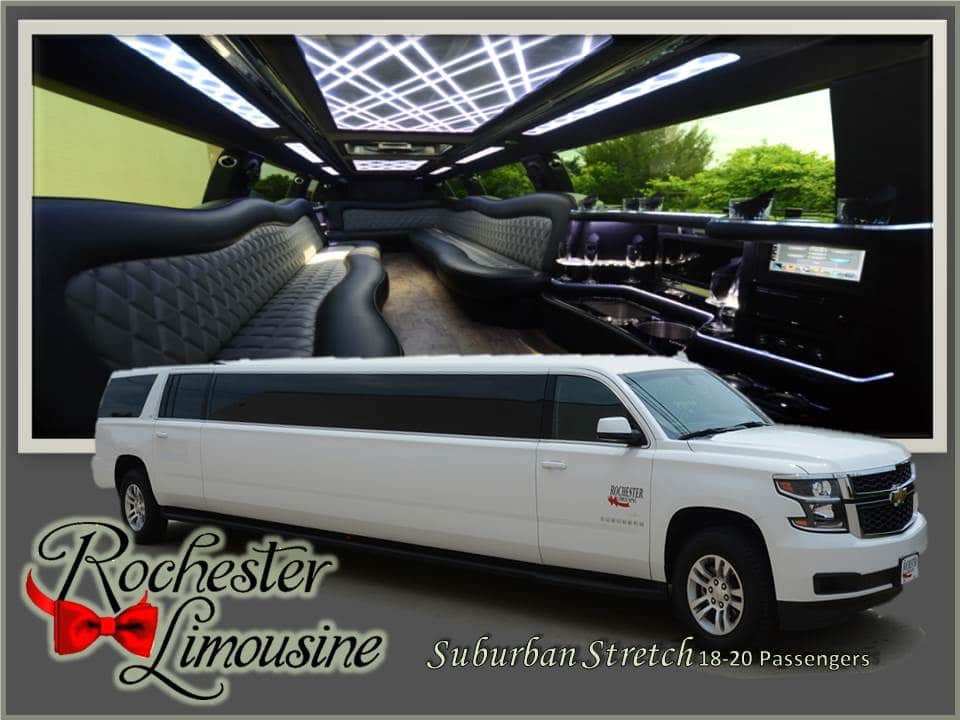 Limousine Service Northville MI
With more than 20 years of experience, Rochester Limousine is excited to help you enjoy "A Night To Remember" by offering you access to the most luxurious limousine services in Northville, MI. After all, Northville is truly an independent city. So much so, in fact, that it's actually divided between Oakland County and Wayne County, and isn't even a part of Northville Township. Of course, the more than 5,500 residents living in Northville wouldn't have it any other way. Its location is perfect, with both Ann Arbor and Detroit less than 20 miles away. Its assortment of stunning homes is unbeatable, ranging from picturesque mid-priced retreats, to multi-million dollar mega mansions perched atop massive gorgeous estates. It's surrounded entirely by beautiful parks and diverse attractions, including Maybury State Park, Northville Downs, the Northville Art House, the Northville Marquie Theater, Mill Race Village, and more. And it's always bursting with charm all year long. The only thing that's missing is the fleet of limousines taking residents everywhere and anywhere they want to go – but we can help with that. Just reach out to our amazing transportation experts at Rochester Limousine, and reserve our unparalleled limousine service for your next night out today!
If you are in the Northville area and are looking for limousine service Northville MI, please contact us today by calling 248.289.6665 or by filling out the form below: