Limousine Service Little Caesars Arena
Are you looking for limousine service Little Caesars Arena?
If you are a hockey or basketball fan, you definitely know all about the Little Caesars Arena. It's where the Detroit Pistons and Red Wings face off against their rivals each year during home games, and where fans go to cheer on the players they love. Of course, for true fans, like us, going to games at the Little Caesars Arena is not just a brief decision you make on the fly. No, it's a whole process that takes careful planning, precise attire, and just the right ride to help get you in the mood for victory! As fellow fans, our experts at Rochester Limousine know how to make things easier for you by offering the best game-day limousine service in Metro Detroit – as voted by the people more than once! Built for excellence, and ready to impress with all kinds of unique amenities, our limousine service is the perfect way to help get you and your guests get to Little Caesars Arena in time for all the action. From our Suburban Stretch's spacious wrap around seating and built-in televisions, capable of engaging up to 20 people, to our Chrysler 300 limos' fiber optic lighting and professional sound systems, which are perfect for entertaining smaller groups of less than 12 people, our limousine service really does offer everything. Plus, every vehicle is equipped with an onboard bar for getting properly pumped before games and celebrating wins afterward! So what do you say? Take advantage of a limousine service as awesome as Little Caesars Arena – available only through Rochester Limousine.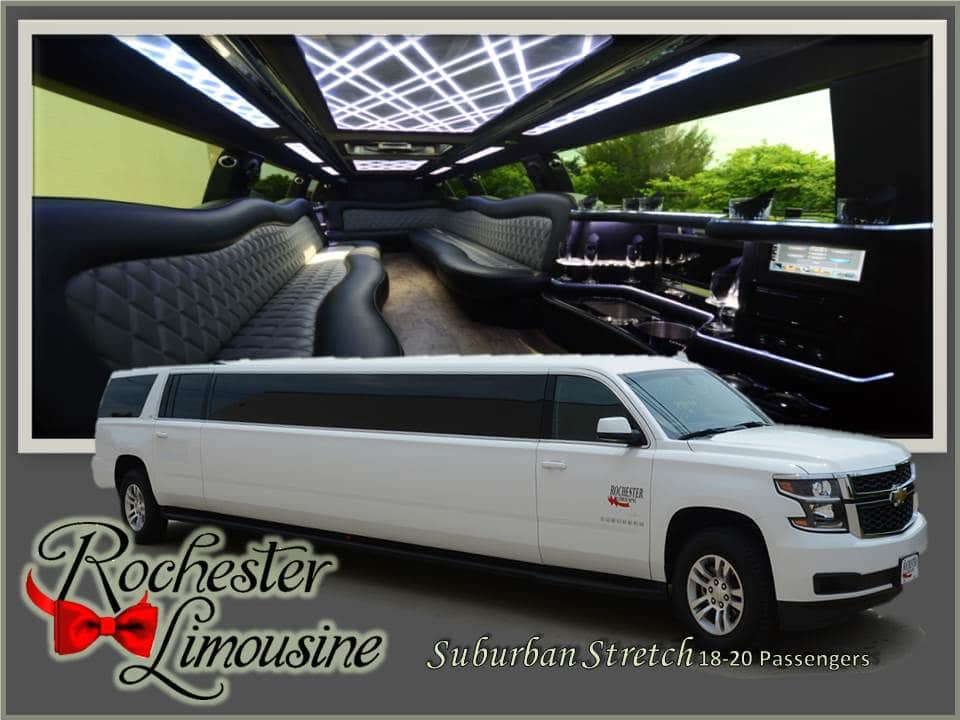 Limousine Service Little Caesars Arena
With more than 20 years of experience, Rochester Limousine is proud to help you enjoy "A Night To Remember" by offering you access to the most luxurious limousine services to Little Caesars Arena, and we can't wait to help make getting to Little Caesars Arena for all this season's spectacular shows this year even more fun for you. Whether you're going to see the Pistons face off against the Celtics and Bulls, or you want to see the Red Wings crush the Maple Leafs and Blackhawks, our limousine service is hands-down the best way to get you and your friends to Little Caesars Arena. Our limousine services offers access to some of our most exceptional vehicles, which is exactly what you need when you're going somewhere as beautiful and exciting as Little Caesars Arena. So stop hesitating, and start getting bold like the professional players you revere so much. After all, all the upcoming games at Little Caesars Arena look incredible, and our limousine service availability is limited – so get in touch with us at Rochester Limousine to reserve your limo today!
If you are in the Metro Detroit area and are looking for limousine service Little Caesars Arena, please contact us today by calling 248.289.6665 or by filling out the form below: