Limousine Service Keego Harbor MI
Are you looking for limousine service Keego Harbor MI?
Whether you have a highly anticipated event coming up, or you have a child or loved one celebrating a special event, nothing says love quite like our elegant limousine service at Rochester Limousine. Built for style, reliability, comfort, and entertainment, our limousine service is the perfect method of transportation for any group attending any party, concert, sporting event, date night, wedding, anniversary party, bachelor or bachelorette party, and more. But what else would you expect? Our luxury limousine service was voted the best in Metro Detroit two years in a row! More importantly, we never stop trying to enhance the experiences we offer. In fact, it's why our limousine service boasts the newest and hottest fleet of incredible vehicles in the region. Everything we do, and everything we offer is to help our clients enjoy the best nights of their lives with the people they care most about. It doesn't even matter what size group you have, we're sure our limousine services is going to have something to meet your needs. For instance, if you've got quite a few friends, our Suburban Stretch limousines offers seating for up to 20 people with all the entertainment features one could ask for. Of course, if you're looking for something cozier yet just as impressive, our 9 and 12-seater Chrysler 300 models are certain to be right up your alley. Whatever you need, we know out limousine service at Rochester Limousine can provide it. All you have to do is tell us where in Keego Harbor we can pick you up, and the rest is history!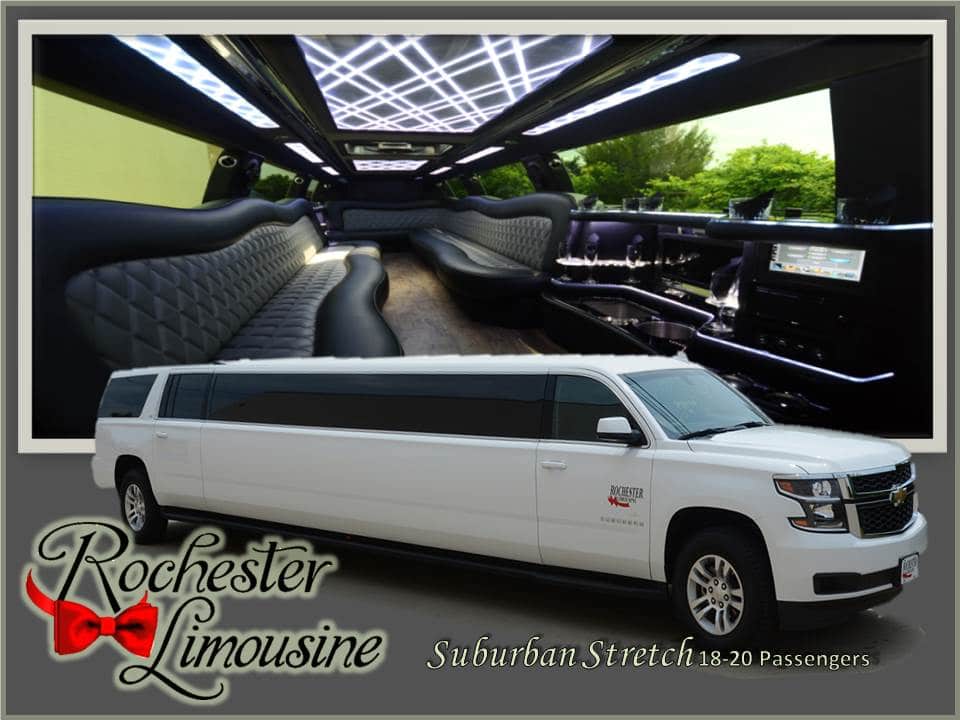 Limousine Service Keego Harbor MI
With more than 20 years of experience, Rochester Limousine is excited to help you enjoy "A Night To Remember" by offering you access to the most luxurious limousine services in Keego Harbor, MI. Keego Harbor may be one of Oakland County's smaller communities, but in terms of housing and recreational opportunities, it's an incredible rich place to live. After all, Keego Harbor is one of very few communities that can say its surrounded by more than 20 inland lakes, making nearly every property an incredible waterfront paradise. Furthermore, Keego Harbor is just a few miles from Woodward Ave, which is a straight shot to downtown Detroit where all of the best attractions can be found. Of course, that means residents of Keego Harbor truly have the best of both worlds, with peacefully rustic opportunities close to home, and equally wild adventures awaiting them in the city. However, if you're planning on going somewhere really special, you have to go above and beyond, and it can be tough to find transportation worthy of Keego Harbor's exceptional standards – that is unless you get in touch with us at Rochester Limousine. No matter where you're going, whether it's a local event in Keego Harbor, or a special occasion for someone you care about in another city nearby, our limousine service at Rochester Limousine is always going to be your best shot at ensuring your night out is even better than you ever could have imagined.
If you are in the Keego Harbor area and are looking for limousine service Keego Harbor MI, please contact us today by calling 248.289.6665 or by filling out the form below: