Limousine Service Huntington Woods MI
Are you looking for limousine service Huntington Woods MI?
If you want to be able to sit back, relax, and enjoy your journey to whatever amazing adventure you're about to embark on, we urge you to take advantage of our outstanding limousine service at Rochester Limousine. Not only is out first-class limousine service guaranteed to get you where you need to go, we were voted number one in Metro Detroit twice in a row for our overwhelming excellence. Of course, that's mostly because we always strive to put the comfort, well-being, and enjoyment of our clients first! Plus, our limousine service is designed to accommodate any group attending any function or event. Got a small group you need to transport to a concert, a special date you want to impress, or a lavish corporate gala to attend in the city with your coworkers? If so, our limousine service has you covered! Both our 9 and 12-seater Chrysler 300 limos, as well as our remarkable 20-passenger Suburban Stretch limos, are decked out for fun with all the entertainment and safety features you can imagine – ensuring everyone has a phenomenal experience no matter where you're going or who's coming along. Truthfully, we can't think of any better way to travel than taking our limousine service. So go ahead, do something special for yourself or someone you love in Huntington Woods and reserve our limousine service at Rochester Limousine today. No matter what you're celebrating, we're just happy to be along for the ride!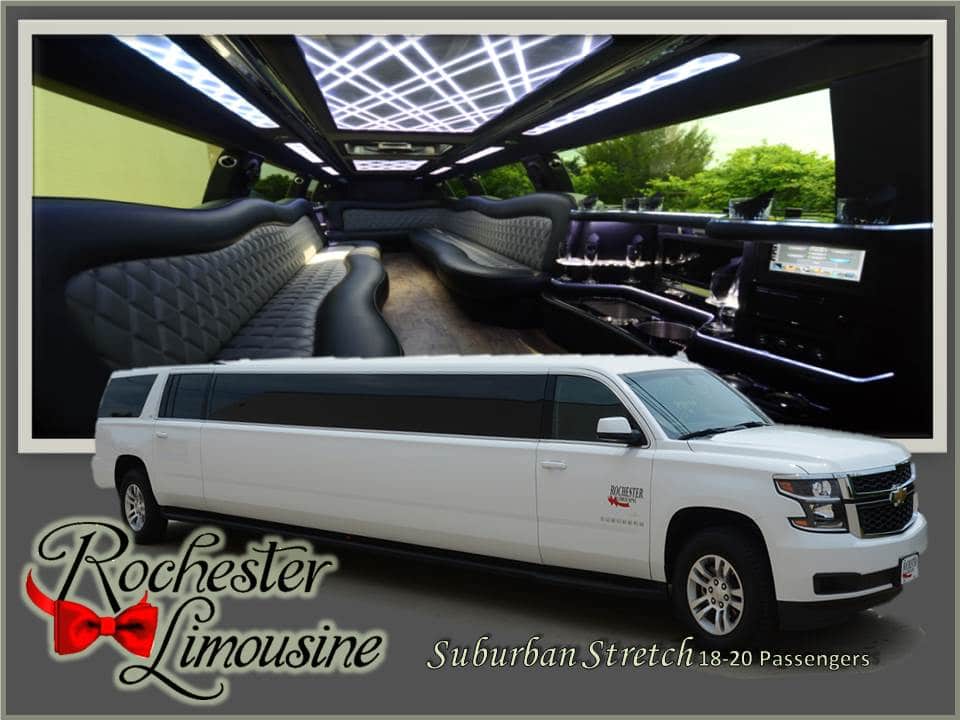 Limousine Service Huntington Woods MI
With more than 20 years of experience, Rochester Limousine is excited to help you enjoy "A Night To Remember" by offering you access to the most luxurious limousine service in Huntington Woods, MI. Huntington Woods has always been one of Oakland County's most picturesque little suburbs. It has gorgeous properties across the entire community, access to two major highways to help residents get anywhere from Huntington Woods they want to go, plus a wide variety of attractions nearby to exploit. In fact, Huntington Woods even shares possession of the Detroit Zoo with Royal Oak. But the best part is, Huntington Woods is very close to downtown Detroit, which is made all the easier to access thanks to the aforementioned highways running adjacent to the community. However, just because getting anywhere you want from Huntington Woods is easy, doesn't mean you still can't make it fun. Heading out of Huntington Woods for the evening to do something out-of-the-box? Why not go above and beyond and take a limousine service? After all, it's not like you get the opportunity every day! Besides, we're certain once you experience our luxury limousine service at Rochester Limousine for yourself, you'll never want to go back!
If you are in the Huntington Woods area and are looking for limousine service Huntington Woods MI, please contact us today by calling 248.289.6665 or by filling out the form below: