Limousine Service Royal Oak MI
Are you looking for limousine service Royal Oak MI?
If you are looking to have a good time out with your friends and/or loved ones from Royal Oak, we recommend you include our award-winning limousine service at Rochester Limousine as part of your adventure. Our limousine service is designed to make ordinary moments more magical, as well as help people get where they need to go safely and in style – and don't even get us started on our plethora of amazing onboard amenities. Between our Suburban Stretch limos, perfect for groups of up to 20 people, to our two distinct Chrysler 300 models, for smaller groups less than 12, our limousine service truly does offer everything an aspiring traveler might need to have the time of their life, including spacious seating, bar areas, entertainment systems, state-of-the-art lighting, and so much more! When it comes to choosing the best luxury transportation for your most special moments in life, you really can't get any better than our limousine service at Rochester Limousine. After all, our impressive limousine service at Rochester Limousine was voted number one in all of Metro Detroit two years in a row! So come try it out for yourself and see if we can't make your next birthday, prom, wedding, anniversary, concert, or sporting event outside Royal Oak even better than you ever imagined.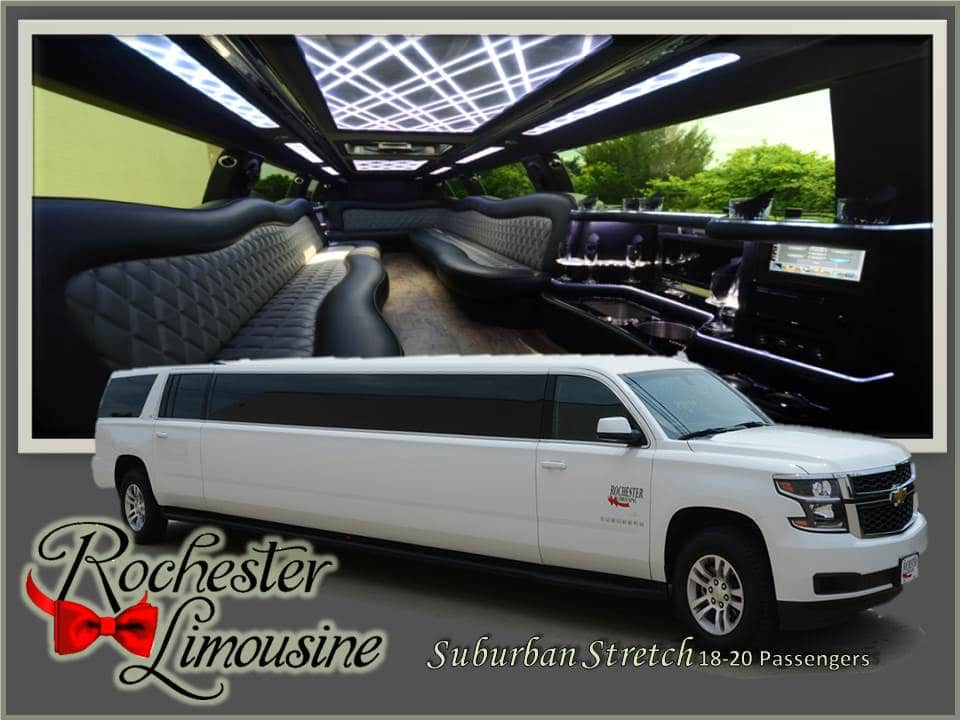 Limousine Service Royal Oak MI
Rochester Limousine is excited to help you enjoy "A Night To Remember" by offering you access to the most luxurious limousine service anywhere in or beyond Royal Oak, MI. Royal Oak is one of the largest cities in Michigan based on population, with more than 55,000 Oakland County residents calling it home, and numerous noteworthy attractions throughout the area to enjoy, like the Detroit Zoo, Mark Ridley's Comedy Castle, the Royal Oak Music Theater, and more. However, the list of amazing attractions and places to see throughout Metro Detroit is endless, which means to really live the best life in Michigan you need to be willing to get out of your comfort zone in Royal Oak once in a while. Luckily, our talented transportation professionals at Rochester Limousine are here to help. No matter where you're going, our limousine service can help you and your guests have a wonderful time getting there, as well as make sure you arrive back home in Royal Oak safe and sound at the end of the night. So what do you say? Let our limousine service at Rochester Limousine help you see what else is out there in a whole new light. We're certain Royal Oak will waiting for you just the way you left it when you get back!
If you are in the Royal Oak area and are looking for limousine service Royal Oak MI, please contact us today by calling 248.289.6665 or by filling out the form below: