Limousine Service Hazel Park MI
Are you looking for limousine service Hazel Park MI?
Typically, life is not one giant party all the time, but that doesn't mean it can't be at least every once in a while. If you feel like you want to have a beyond good time with some beyond good friends from Hazel Park, we encourage you to consider letting our limousine service at Rochester Limousine be part of your adventure. As luxury transportation experts, with more than 20 years of experience, we're confident we know a thing or two about elevating events, and we know our limousine service is just what you need. Whether you have only a few close friends in mind and are interested in one of our smaller Chrysler 300 limos, or you need a larger Suburban Stretch (for up to 20 people), you definitely won't regret choosing our limousine service. Voted best in Metro Detroit numerous times, our impressive limousine service grants our clients access to every kind of coveted amenity limousine services are known for, including professional grade sound systems, intricate lighting and fiber optic displays, full-service bars, and more. Best of all, the list of places and events you can go to, thanks to our limousine service, is only limited to your imagination. So the next time you feel the urge to party, give Rochester Limousine a call and let us know just where in Hazel Park we can pick you up – we'll be there before you know it!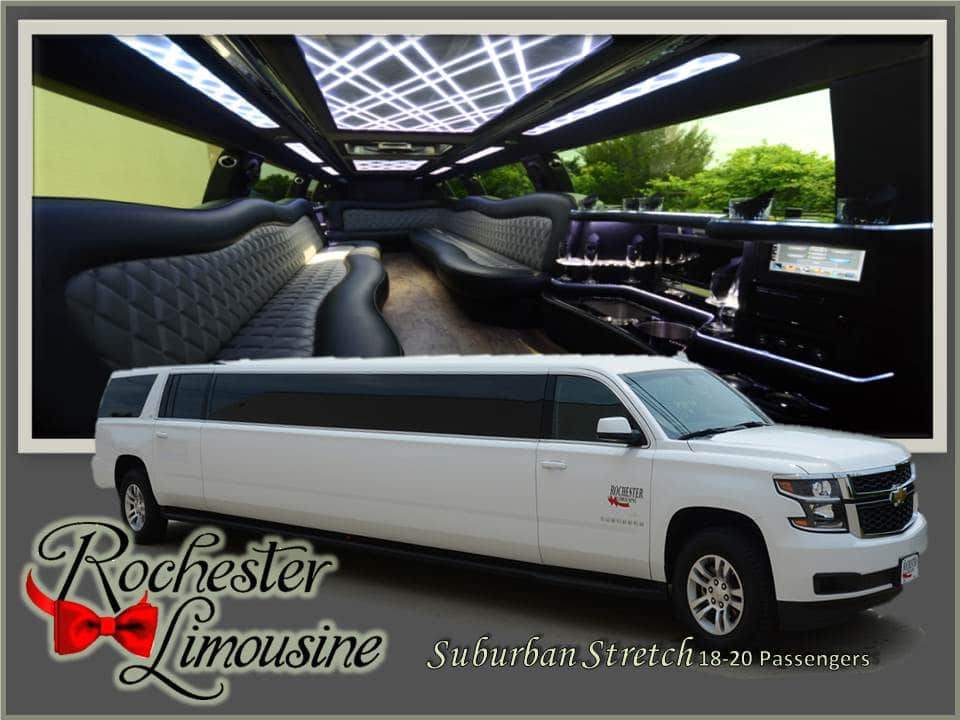 Limousine Service Hazel Park MI
Rochester Limousine is excited to help you enjoy "A Night To Remember" by offering you access to the most luxurious limousine service anywhere in or beyond Hazel Park, MI. In Oakland County, the more than 16,000 people in Hazel Park will tell you that it's the friendliest city around, frequently even referring to it as "The Friendly City." However, as friendly as Hazel Park may be, that doesn't necessarily put it at the top of the list for most exciting places in the area. Fortunately, getting somewhere incredible from Hazel Park isn't hard at all – especially if you take advantage of our limousine service at Rochester Limousine. Our limos are the perfect way to get around, offering unbeatable safety, reliability, and comfort for any and all journeys in or out of Hazel Park. Really the only thing you have to do is give our remarkable transportation experts at Rochester Limousine a heads up on where you're going and where to pick you up, and we'll be there! We're ready to help you get out of Hazel Park and have the night of your life, so what are you waiting for?
If you are in the Hazel Park area and are looking for limousine service Hazel Park MI, please contact us today by calling 248.289.6665 or by filling out the form below: