Limousine Service Fraser MI
Are you looking for limousine service Fraser MI?
If you are looking for a limousine service that can take you on a ride you'll never forget, you must take advantage of our one-of-a-kind limousine service at Rochester Limousine. Designed to offer our clients superior style and non-stop entertainment, our limousine service utilizes only the best fleet of luxury vehicles in Metro Detroit, which has even been officially recognized for its excellence numerous times! Best of all, you have the freedom to choose exactly which of our remarkable vehicles is right for you. Our Chrysler 300 limos, for instance, are our more traditional, intimate options – perfect for smaller groups consisting of less than 12 people. If, however, you need a little extra wiggle room, there is more than enough spacious wrap around seating in our larger Suburban Stretch limos to hold as many as 20 people. Plus, our friendly, competent limousine service specialists are always here for you if you have any questions or concerns about your experience. It doesn't matter if you are headed somewhere super special, like a birthday party or wedding, or you're just enjoying a night out on the town with some friends, you just won't find a limousine service that beats ours. Don't believe us? Take advantage of our limousine service at Rochester Limousine for yourself, you'll see exactly how we've earned our reputation as the best!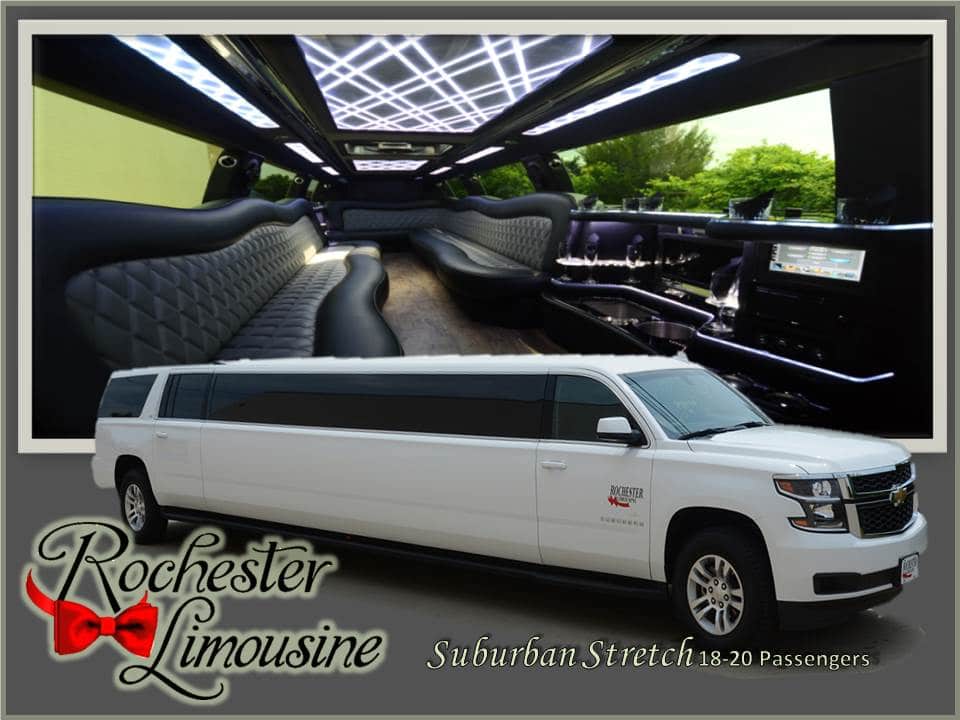 Limousine Service Fraser MI
Rochester Limousine is excited to help you enjoy "A Night To Remember" by offering you access to the most luxurious limousine services anywhere in or beyond Fraser, MI. There's no denying that Fraser is an inspirational little village. It's a tremendously popular community in Macomb County with more than 14,000 residents, and offers desirable proximity to both Lake St. Clair and downtown Detroit. Of course, that's not to say that it's perfect. The one thing that Fraser does lack is an assortment of local attractions. Aside from Fraser Hockey Land and the Baumgartener House, the village of Fraser really doesn't have much going on at all. The good news, however, is you don't need to stay in Fraser to have a good time. Our luxury limousine service at Rochester Limousine has been helping residents of Fraser and everywhere else in Metro Detroit get out and explore all the wonderful things there are to see and do throughout the area for more than 20 years! And the best part is, all you have to do is let us know where in Fraser we need to pick you up and we'll be there! So what are you waiting for? Reserve your limo at Rochester Limousine today.
If you are in the Fraser area and are looking for limousine service Fraser MI, please contact us today by calling 248.289.6665 or by filling out the form below: