Limousine Service Farmington Hills MI
Are you looking for limousine service Farmington Hills MI?
Sometimes, when you live in a peaceful neighborhood like Farmington Hills, you just need seek out something extraordinary once in a while. Whether you're planning on going all out for date night with that special someone, or making a loved one feel special by treating them for their birthday, Rochester Limousine can ensure all expectations are exceeded thanks to our magnificent limousine service. Our limousine service is the perfect means of transportation for any and all occasions. From weddings, proms, and spectacular upscale events, to wild bachelor or bachelorette parties and nights out at the bars, our limousine service simply offers everything you and your guests could ever need and then some. Our 20-seater Suburban Stretch limos, for instance, all have numerous large televisions and sound systems built right in, as well as bar areas, luxurious wrap around seating, and more for your enjoyment. Of course, our 9 and 12-seater Chrysler 300 limo models are nothing to scoff at either, as they're both bursting with charm. Nonetheless, even if our impressive assortment of amenities isn't enough to sway you, you can't deny that our limousine service was voted Metro Detroit's best more than once for a reason. To learn more about what that reason is and/or precisely how our fantastic limousine service can effectively change your life in Farmington Hills, we urge you to put your trust in our capable limousine service professionals at Rochester Limousine.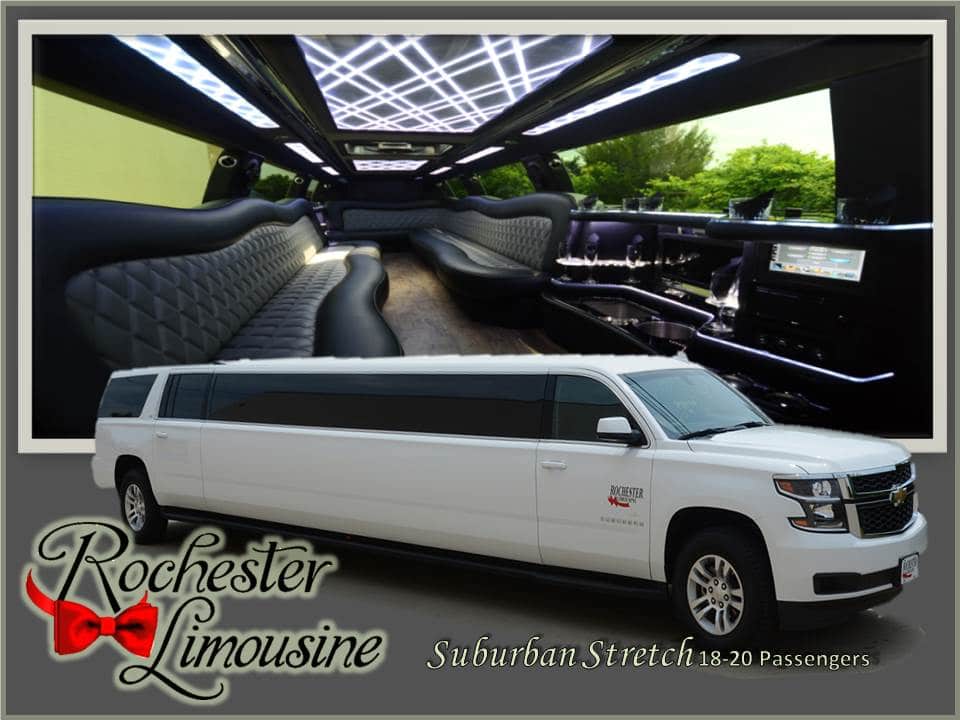 Limousine Service Farmington Hills MI
With more than 20 years of experience, Rochester Limousine is excited to help you enjoy "A Night To Remember" by offering you access to the most luxurious limousine services in Farmington Hills, MI. There are so many things to love about the city of Farmington Hills. It's the second largest city in all of Oakland County with close to 80,000 people calling it home, it's only roughly 30 miles from the beautiful cities of Ann Arbor and Detroit, and best of all it's known and consistently ranked as one of the safest cities in America. Plus, when it comes to attractions Farmington Hills is no slouch. Parks, museums, spas, and more have all found homes in Farmington Hills, entertaining residents and contributing to the area's robust economy. However, even in a place as vibrant as Farmington Hills, doing the same things again and again can make life feel a little stale. The good news is freshening things up isn't as hard as you might think. Reach out to our remarkable limousine service experts at Rochester Limousine to learn more about how we can transform your next night out of Farmington Hills into one you'll never forget!
If you are in the Farmington Hills area and are looking for limousine service Farmington Hills MI, please contact us today by calling 248.289.6665 or by filling out the form below: