Limousine Service Eastpointe MI
Are you looking for limousine service Eastpointe MI?
From built-in televisions and luxurious wrap around seating, to massive full-service bars and strategically lit cabins, we succeed in maintaining our superior reputation here at Rochester Limousine by providing the best limousine service with only the finest selection of amenities for our guests. In fact, operating the newest, hottest, and most popular fleet of luxury vehicles in all of Metro Detroit – as voted by the city two years running – merely motivates us to never stop striving for improvement so that our limousine service might one day be every Michigander's go-to option for luxury transportation. Whether you choose one of our impressive Suburban Stretch limos, ideal for groups of up to 20 people, or one of our Chrysler 300 limos, for smaller groups with only 9 to 12 people, we're confident the comprehensive overall excellence of our limousine service will be more than enough to impress anyone you have tagging along on your adventure. Best of all, our knowledgeable limousine service specialist are here for you, whatever you need, whenever you need us. Really all that's left is for you to get in touch and let us know what dates and times you'll need our limousine service to pick you up! And don't worry, it doesn't matter if you're going to a lavish birthday party for a wealthy relative in the city, or a wild bachelorette party at some bar you've never even heard of, our limousine service at Rochester Limousine is perfect for any and all occasions!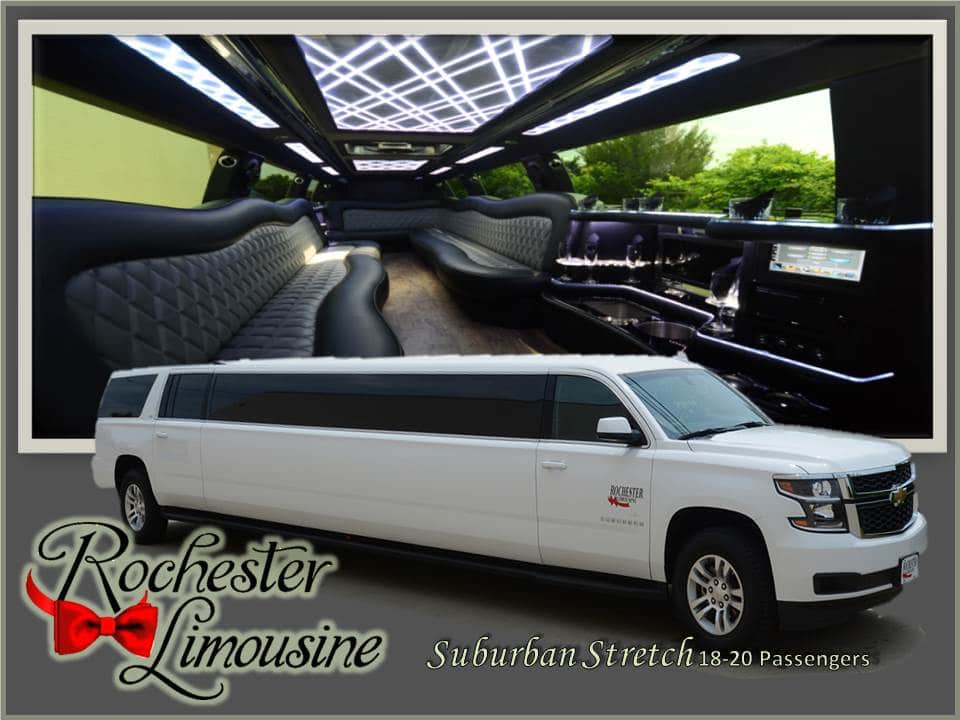 Limousine Service Eastpointe MI
Rochester Limousine is excited to help you enjoy "A Night To Remember" by offering you access to the most luxurious limousine services in Eastpointe, MI. Over in Macomb County, just west of the gorgeous Grosse Pointe communities, more than 30,000 people enjoy fantastic lives in the city of Eastpointe. From the numerous seasonal festivals and events that celebrate Eastpointe's incredible history, to the fact that Eastpointe is so well-connected to the rest of the area – boasting access to five major local roadways – there's just no denying the superiority of this extraordinary community. However, if you really want to make the most of your travels outside of Eastpointe, you really need to opt for transportation designed to be as magnificent as Eastpointe is charming. Luckily, that's where we come in! At Rochester Limousine, we have been offering our sensational limousine service to people all throughout and beyond Eastpointe for more than 20 years. So whether you are catching an attraction close by, like Eastpointe's own Murder Mystery Company in Detroit, or seeing a show in a completely different city, you can always count on Rochester Limousine to get you where you need to go!
If you are in the Eastpointe area and are looking for limousine service Eastpointe MI, please contact us today by calling 248.289.6665 or by filling out the form below: