Limousine Service Walled Lake MI
Are you looking for limousine service Walled Lake MI?
At Rochester Limousine, our limousine service is more than just a means of transportation; it's a complete experience. It doesn't matter if you're going to a stadium to cheer on your favorite team for an important game, or you're trying to impress people you work with at a corporate event, the luxury vehicles offered by our limousine service have everything you could possible need. From sound systems and controlled lighting displays, to televisions and onboard bars, all you have to worry about is which size vehicle in our limousine service lineup best meets your needs. For small groups, like friends going to prom or wedding parties, our 9-passenger Chrysler 300 limo model offers a cozy cabin with a traditional appearance and all the amenities you're looking for. For those who need a bit more wiggle room, we also offer a 12-seat Chrysler 300 limo option as well. Our limousine service's pride and joy is our incredible 20-passender suburban stretch limos. It's by far the most spacious, reliable, entertaining, and all around extraordinary vehicle our limousine service offers, with as many as three built in TVs and two full size bar areas – all it's waiting for is a group to entertain. So please, do us the honor of taking advantage of our limousine service at Rochester Limousine the next time you feel like leaving Walled Lake behind. Besides, you won't find one better than Metro Detroit's best!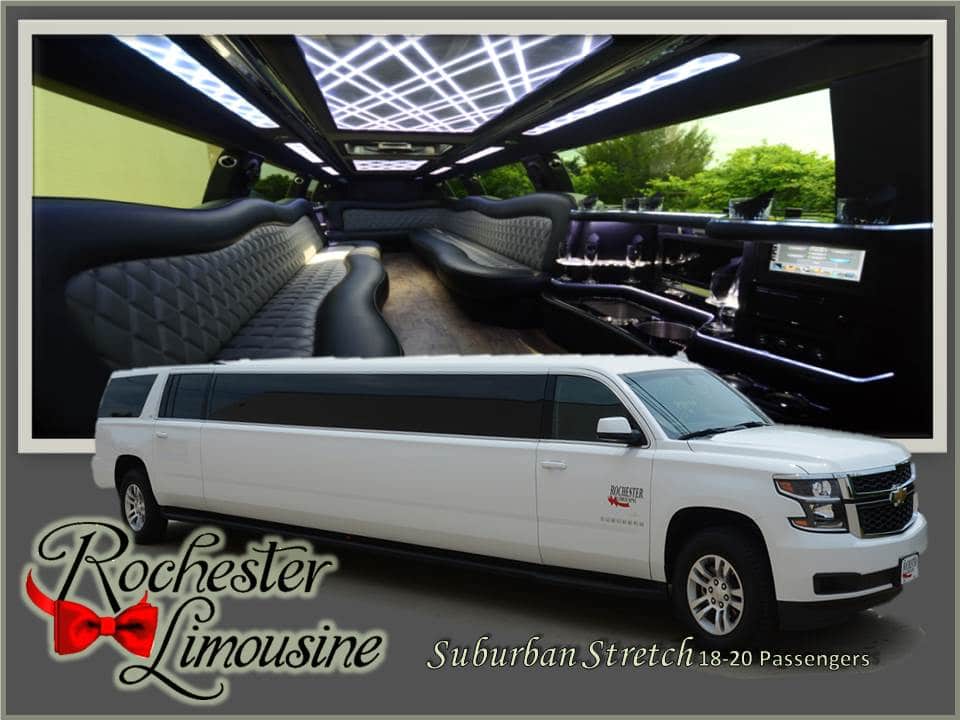 Limousine Service Walled Lake MI
With more than 20 years of experience, Rochester Limousine is excited to help you enjoy "A Night To Remember" by offering you access to the most luxurious limousine services in Walled Lake, MI. In the center of Commerce Township just north of the body of water known as Walled Lake, Oakland County's city of Walled Lake offers safety and an extraordinary quality of life for its 7,000 approximate citizens. Apart from being an amazing neighborhood, a sanctuary for recreational enthusiasts, and having a rich history for being a resting spot on the Underground Railroad, the city of Walled Lake doesn't have a whole lot else to offer. Fortunately, however, it doesn't need to. Walled Lake is an outstanding residential community, and its residents are lucky to call it home. Plus, anytime anyone from Walled Lake wants to find something a little more exciting to do, there are plenty of opportunities in every direction. Need some help getting wherever it is you want to go? No problem! Our limousine service at Rochester Limousine is always ready for any journey. Simply tell your friends or guests in Walled Lake where to meet you, and one of our professional drivers will be there to whisk you all away to all sorts of adventures unknown!
If you are in the Walled Lake area and are looking for limousine service Walled Lake MI, please contact us today by calling 248.289.6665 or by filling out the form below: