Limousine Service Oxford MI
Are you looking for limousine service Oxford MI?
If you're looking for unyielding elegance, sophistication, and charm in your choice of transportation for an upcoming event, look no further than our limousine service at Rochester Limousine. It doesn't make a difference if you're getting married, have a child going to prom, or even attending an important charitable gala for work, we're certain our limousine service will definitely surpass your expectations. And why wouldn't it? Ours was voted the "Best Limousine Service in Metro Detroit" twice in a row for a reason – one of which being that we have the newest, hottest, and most stunning fleet of luxuriously comfortable vehicles in the city. Our limousine service offers two separate yet equally stunning limo styles for our clients to choose from, including our massive Suburban Stretch limos, which seat 20, and our more classic Chrysler 300 limo models, which seat 9 and 12 respectively – and they're all full of impressive entertainment systems, bars, and other amenities to ensure every journey is incredible. So really, what better, more versatile luxury vehicles are there for you to choose? No matter where you go, or whom you're trying to impress, you're simply not going to beat our limousine service at Rochester Limousine! So go ahead and reserve our limousine service for yourself today – we're confident you're loved ones from Oxford will thank you for it!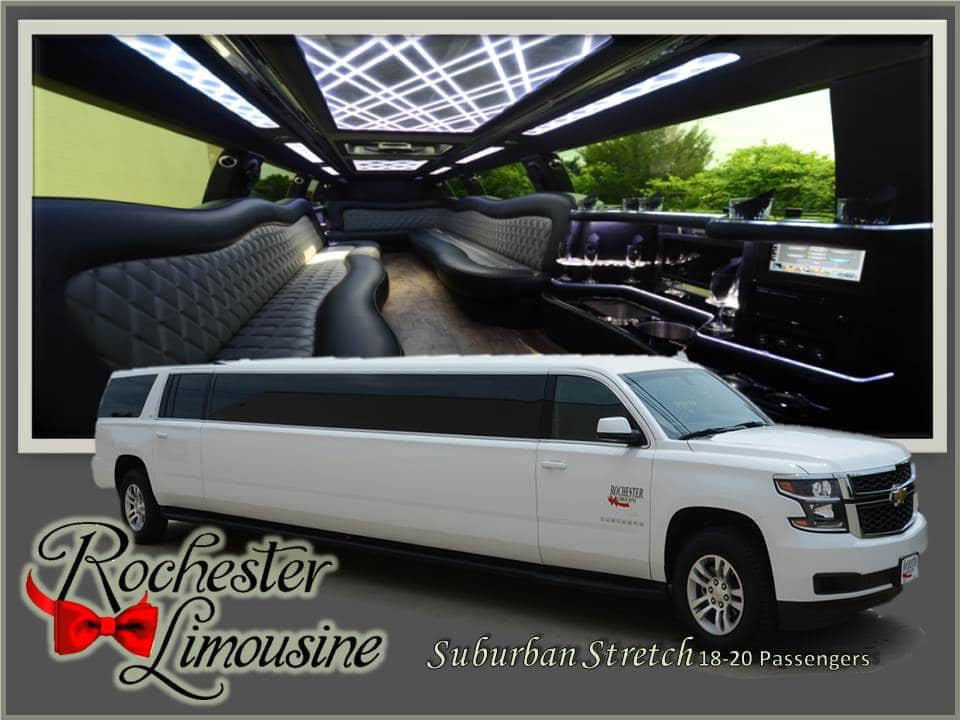 Limousine Service Oxford MI
With more than 20 years of experience, Rochester Limousine is excited to help you enjoy "A Night To Remember" by offering you access to the most luxurious limousine services in Oxford, MI. Named after its self-proclaimed sister city of Oxford, England, Oakland County's village of Oxford is quite the bustling little community despite being so far from Downtown Detroit. In fact, despite taking up no more than one square mile of Oxford Charter Township, two whole blocks of the community are dedicated to the village center, which consists of restaurants, shops, taverns and more. Plus, Oxford is famous for hosting countless athletic events, local fairs, school plays, scarecrow competitions, golf events, concerts, and more throughout the year. Tack all that onto the fact that Oxford is bursting with fantastic neighborhoods filled with beautiful homes, and it's definitely easy to see why so many NFL players, politicians, business professionals, and more have chosen to make this community their permanent residence. Of course, as charming a village as Oxford is, and as many opportunities as it provides, some occasions simply require that you go above and beyond. And for those moments, there's our sensational limousine service at Rochester Limousine!
If you are in the Oxford area and are looking for limousine service Oxford MI, please contact us today by calling 248.289.6665 or by filling out the form below: