Limousine Service Ortonville MI
Are you looking for limousine service Ortonville MI?
Showing someone special you love them doesn't mean you have to splurge on hot air balloon rides, skywriters, and other insanely grand gestures. Sometimes all you need is a quiet evening at a nice restaurant, and if you want to go above and beyond, our limousine service at Rochester Limousine. Of course, that's not to say our limousine service is just for fancy dinner parties and special dates. No! Our limousine service is designed to suit any momentous occasion or wild adventure. For instance, our 20-seat Suburban Stretch limo is our limousine service's largest and most versatile limo, with enough room to entertain a small army, and all the interior amenities and entertainment needed to enhance any escapade! Contrarily, our 9 and 12-seat Chrysler 300 limos are classic and sleek, and perfect for any elegant or intimate setting in which you're trying to impress. Although, no matter which you choose, where you're going, or who your guests are, we're certain you won't be disappointed. After all, our limousine service was voted the "Best Limousine Service in Metro Detroit" for two consecutive years for offering the newest and hottest fleet of luxury vehicles! So what are you waiting for? The time to make your reservation is now – and all you have to do is get in touch with our transportation professionals at Rochester Limousine right away, and start getting your friends and loved ones in Ortonville ready for a voyage like never before!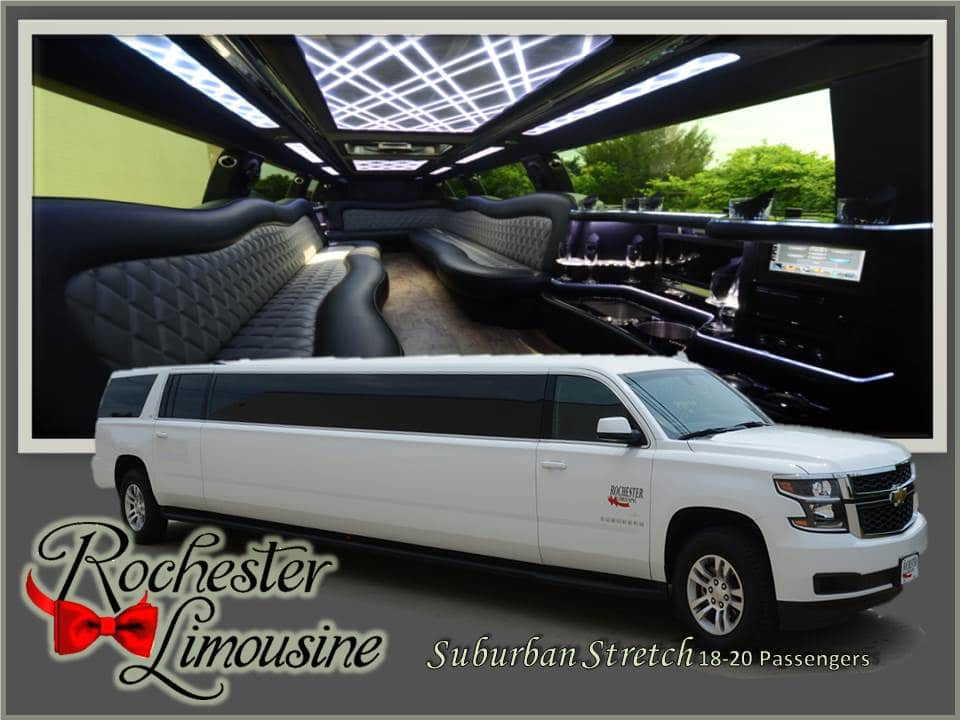 Limousine Service Ortonville MI
With more than 20 years of experience, Rochester Limousine is excited to help you enjoy "A Night To Remember" by offering you access to the most luxurious limousine services in Ortonville, MI. Ortonville may not be one of Oakland County's most robust villages, and it may not be the closest to Downtown Detroit, but it's still a fantastic place to live. First and foremost, recreation in Ortonville is incredible, especially since just north of the village sits the vast Ortonville Recreational Area and there are numerous quaint little lakes scattered about. Furthermore, Ortonville is full of beautiful ranch style homes, many of which offer enough acreage for horses, orchards, and other charming country settings. However, Ortonville is not a place many think of when they think upscale restaurants, attractions, and more; which is why if you ever want to do something a little more outside the box, you might need a little help. The good news is our spectacular limousine service at Rochester Limousine is all the help you need. No matter where you're going, locally in Ortonville or otherwise, we're certain we will make sure it's a journey you and your guests will never forget!
If you are in the Ortonville area and are looking for limousine service Ortonville MI, please contact us today by calling 248.289.6665 or by filling out the form below: