Limousine Service Lakeville MI
Are you looking for limousine service Lakeville MI?
Looking for a spectacular ride to get you and your guests to a big-ticket event? Well then, look no further than our limousine service at Rochester Limousine. Our limousine service is hands-down the number one means of transportation in Metro Detroit, as voted by the great Michiganders of the region twice in a row. Each of our luxury limousines is built for excellence, with televisions, sound systems, bars, and more to entertain any group, plus you can always count on our limousine service to be as reliable as it is versatile. Not sure what exactly you need? No problem. Our limousine service specialists are trained to pair you and your guests with the ideal luxury vehicle to ensure a fantastic experience with us. If you have a larger group, we'll likely pair you with one of our massive, luxurious 20-seater Suburban Stretch limos, which feature all the best entertainment systems, plus hardwood floors and wrap around seating. Don't quite need something that big? That's fine too. We can always put you in either one of our 9 or 12-seater Chrysler 300 limo models, which still include a vast assortment of amenities just with a cozier cabin to make your experience as intimately enjoyable as possible. Either way, we know our limousine service will impress. So why wait any longer. You know our limousine service can take you and your friends and family from Lakeville to just about anywhere you want to go. All you have to do is pick up the phone, get in touch with our amazing transportation staff at Rochester Limousine, and reserve your limousine today!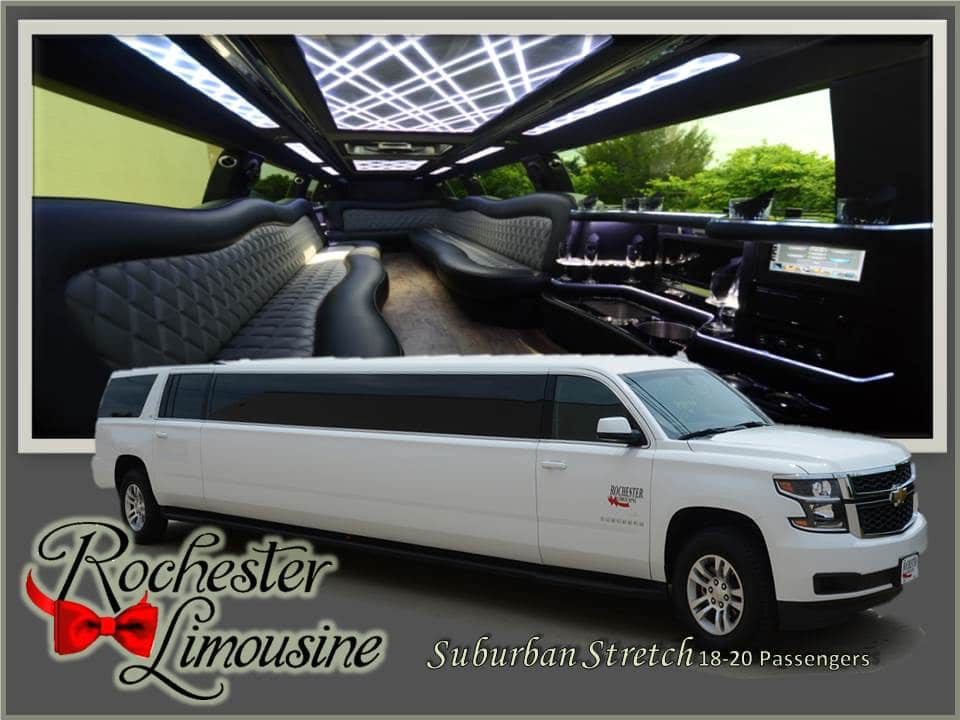 Limousine Service Lakeville MI
With more than 20 years of experience, Rochester Limousine is excited to help you enjoy "A Night To Remember" by offering you access to the most luxurious limousine services in Lakeville, MI. In the center of Addison Township, just east of Addison Oaks County Park, the community of Lakeville has thrived as one of Oakland County's earliest settlements for hundreds of years. In fact, Lakeville has been one of the most influential communities in the area since 1830. Of course, today Lakeville is a relaxing upscale suburban neighborhood, filled with outstanding estates and plenty of parks and golf courses. However, since it was originally founded, Lakeville has always been a quiet, calm place to live, which means residents in search of excitement are bound to struggle with finding everything they need. But the good news is, the entirety of Metro Detroit is filled with more excitement and opportunities than most can handle, which means anytime residents of Lakeville need to get away for a while there is always plenty of place to go. Just remember, if you and people you care about in Lakeville ever want to go somewhere really fancy, or just want to do something unique for a change, our limousine service here at Rochester Limousine is always ready to show you a good time.
If you are in the Lakeville area and are looking for limousine service Lakeville MI, please contact us today by calling 248.289.6665 or by filling out the form below: