Limousine Service Addison Township MI
Are you looking for limousine service Addison Township MI?
If you plan to let the fate of your transportation to an important event in your life – and possibly your entire evening – ride on the reliability and overall impressibility of a limousine service, you need to make sure you choose your provider wisely. Our limousine service at Rochester Limousine, for instance, is known for its comprehensive excellence, and was even awarded recognition as Metro Detroit's best limousine service twice in a row. You just can't beat our fleet's incredible features and relentless style, not to mention our limousine service professionals are always dedicated 150% to ensuring your complete and total satisfaction. Best of all, taking advantage of our limousine service is as easy as placing an order in your favorite local restaurant or boutique in Addison Township! All you have to do tell us what you want/need, who's tagging along, where you all want to go, and where in Addison Township we should pick you up, and you're good to go! After that, you can just sit back, relax, and daydream about the incredible adventure you're about to enjoy. Whether you're looking for something like our breathtaking 20-seater Suburban Stretch limos, or one of our smaller, more traditional 9 or 12-seater Chrysler 300 limos, we urge you to put your trust in our limousine service at Rochester Limousine. We've been doing this for more than 20 years; you can trust us to always know how to show you the best time no matter where you're going.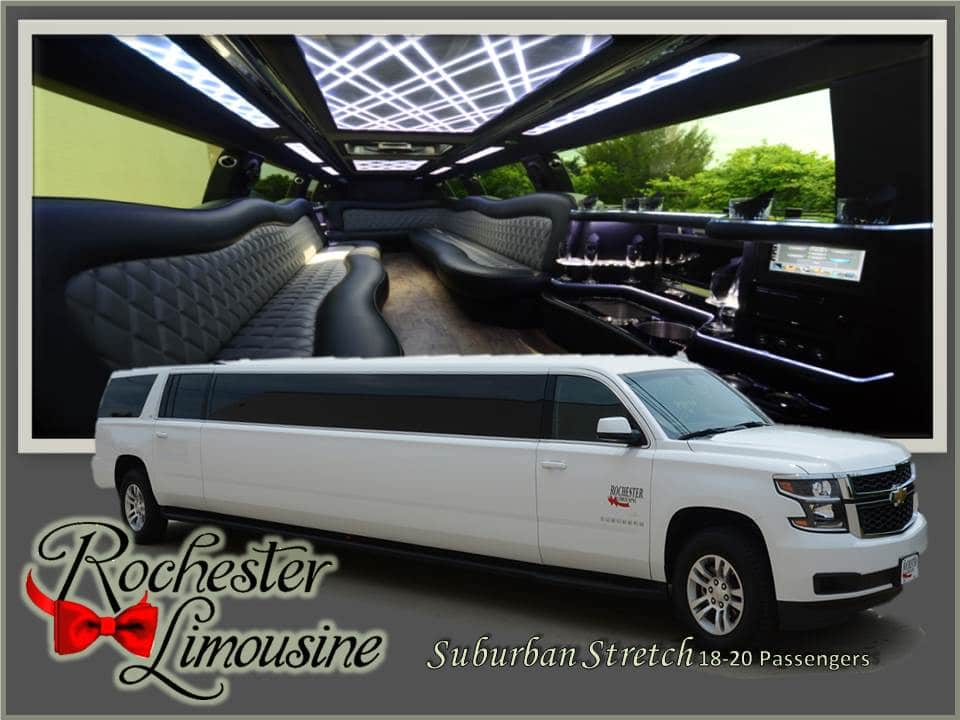 Limousine Service Addison Township MI
Rochester Limousine is excited to help you enjoy "A Night To Remember" by offering you access to the most luxurious limousine service anywhere in or beyond Addison Township, MI. Oakland County's Addison Township encompasses numerous trails, parks, golf courses, and lakes, including the beautiful Lakeville Lake, Polly Ann Trail, Addison Oaks County Park, and more, which means living there is amazing. When it comes to lively entertainment, Addison Township is sorely lacking. The good news is, despite the lack of immediate attractions nearby, residents of Addison Township are still never far from a good time. In fact, with Detroit not that far south, and countless other booming communities nearby filled with all sorts of interesting establishments, all anyone ever really needs to do is figure out transportation. Of course, with our experts at Rochester Limousine on your side, that's never hard to do. Our limousine service is plenty capable of taking you and your guests from Addison Township anywhere and everywhere you could ever possibly want to go throughout Metro Detroit. After all, Addison Township may be charming, but nothing is as luxurious as our outstanding fleet of vehicles at Rochester Limousine.
If you are in the Addison Township area and are looking for limousine service Addison Township MI, please contact us today by calling 248.289.6665 or by filling out the form below: