Limousine Service Holly Township MI
Are you looking for limousine service Holly Township MI?
Whether you're trying to get transportation for your clients all planned out for a major charitable event at work, or you're trying to plan the perfect date night for someone special in your life, you really should consider our limousine service at Rochester Limousine. Our variety of diverse first-class vehicles can accommodate any group up to 20 people, and are each fully-equipped with all the entertainment and amenities you could possibly ever need to amaze even your most difficult to impress guests. What else would you expect from a company voted the number one best limousine service in Metro Detroit twice in a row? Our entire mission is to wow and electrify our clients, and ensure we provide the absolute best luxury limousine service in Holly Township! So if you're looking for quality, reliability, comfort, private bars, incredible entertainment systems, a one-of-a-kind atmosphere, and so much more, don't just choose any limousine service, choose Metro Detroit's number one limousine service – only at Rochester Limousine! After all, only we understand that renting a limousine service is about more than just transportation, it's about facilitating a once-in-a-lifetime experience for you and your friends and loved ones from Holly Township to share together so that you can create memories you'll never forget!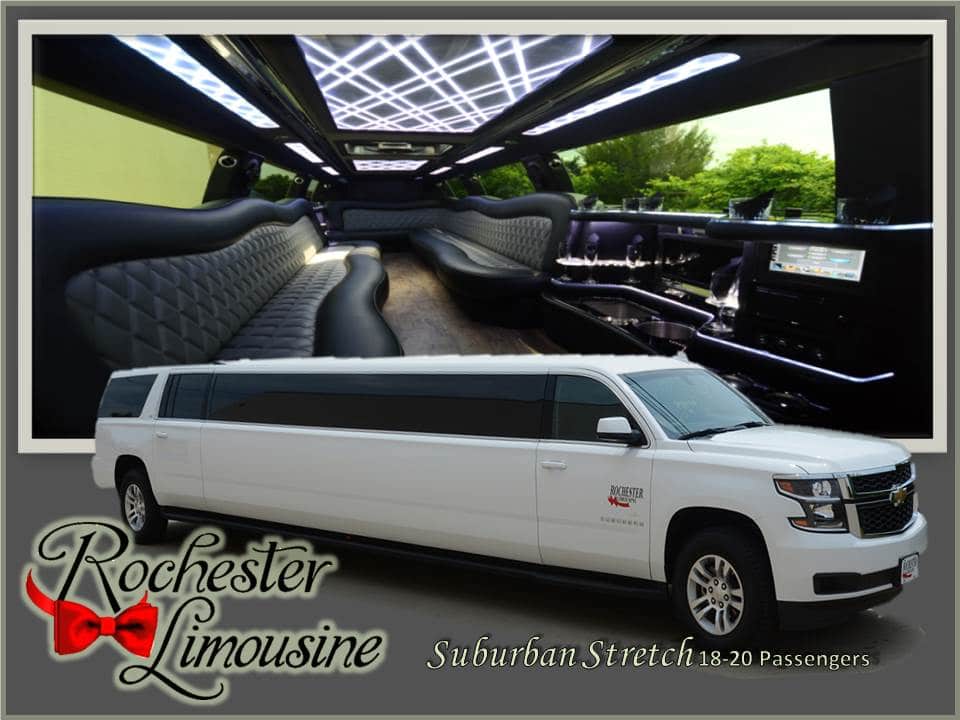 Limousine Service Holly Township MI
With more than 20 years of experience, Rochester Limousine is excited to help you enjoy "A Night To Remember" by offering you access to the most luxurious limousine services in Holly Township, MI. Oakland County's civil township of Holly has always been renowned for its surrounding natural beauty and recreational tourism. Anytime anyone in the area has a desire to take a long relaxing walk, bird watch, go fishing, ski, snowboard, or otherwise enjoy the great outdoors, Holly Township is simply the place to be. However, Holly Township is an always has been a quiet residential community first and foremost, which means there aren't any major stadiums, concert venues, or other world-class attractions in the immediate vicinity to enjoy. Although, as part of Metro Detroit, residents of Holly Township still have plenty to take advantage of nearby, from the DTE Energy Music Theatre to all sorts of museums, art galleries, and more closer to the city. Just remember, if you're going to make plans to go somewhere really special outside Holly Township with someone equally important, consider taking our limousine service at Rochester Limousine. Not only will having a professional chauffeur make it easier for you to just kick back, relax, and enjoy yourself without a care in the world, we're certain there isn't anyone in Holly Township our sensational limousines can't excite!
If you are in the Holly Township area and are looking for limousine service Holly Township MI, please contact us today by calling 248.289.6665 or by filling out the form below: