Limousine Service DTE Energy Music Theatre
Are you looking for limousine service DTE Energy Music Theatre?
What better event is there to reserve a limousine service for than an exciting concert at the DTE Energy Music Theatre? After all, DTE Energy Music Theatre is one the most popular amphitheaters in the entire world, and our limousine service and fleet of extraordinary luxury vehicles at Rochester Limousine are known to be the best in Metro Detroit – officially recognized as such twice in a row! That means, whether you are going to a concert with someone special you want to impress, or going with a large group, there's simply no better way to get to your destination than taking advantage of our remarkably exclusive limousine service. Not sure what you need? No problem! Our capable limousine service specialists can easily help you choose between either one of our Suburban Stretch limos, or one of our smaller Chrysler 300 models, to make sure you and your guests are all set for whatever you'll need. Best of all, no matter which vehicle you choose, you're sure to have everything you need to help keep everyone onboard entertained. From entertainment systems, to onboard bars and festive lighting, our limousine service really does have everything! So before you start planning on who is carpooling with whom when the DTE Energy Music Theatre opens up for the season, stop and think about how much better the whole experience would be if you reserved our limousine service at Rochester Limousine instead!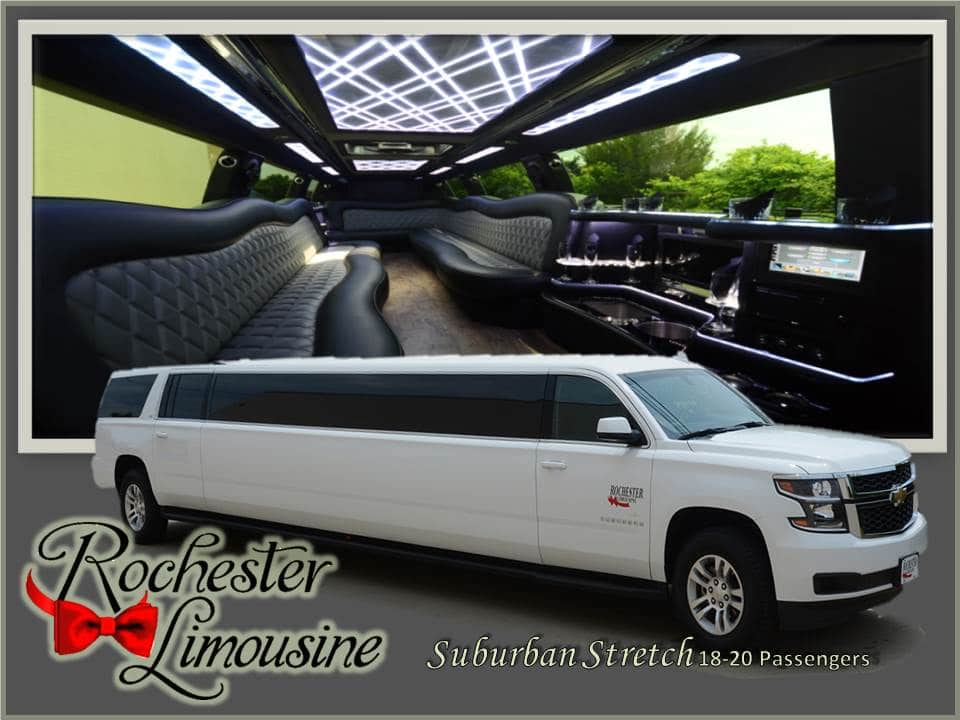 Limousine Service DTE Energy Music Theatre
With more than 20 years of experience, Rochester Limousine is proud to help you enjoy "A Night To Remember" by offering you access to the most luxurious limousine services to DTE Energy Music Theatre, and we cannot wait for you try it out so you can see for yourself just how incredible it is! The reason DTE Energy Music Theatre is considered one of the most popular concert venues in the world is because for over 20 years it has been rated the most attended amphitheaters in the nation, according to Amusement Business/Billboard. It has over 15,000 seats and has invited countless world-famous artists from across every genre to travel thousands of miles and perform on its stage. Anyone who has ever seen a show at DTE Energy Music Theatre knows just how unbelievably amazing they are. And yet, at Rochester Limousine, we know we can make your seemingly unbeatable night out to DTE Energy Music Theatre even better with our outstandingly impressive limousine service! We know we're confident, but we can't help it. We're simply as passionate about what we do as the musical geniuses at the DTE Energy Music Theatre are – and that's saying something!
If you are in the Metro Detroit area and are looking for limousine service DTE Energy Music Theatre, please contact us today by calling 248.289.6665 or by filling out the form below: