Limousine Service Holly MI
Are you looking for limousine service Holly MI?
There are all kinds of occasions both in and out of Holly that would warrant the reservation of a professional limousine service, like ours at Rochester Limousine. Weddings, anniversary and birthday parties, and even bachelor or bachelorette type events all easily climb to the top of that list. However, just because you may have always thought of limousine services as special treats to be reserved only for the most important moments in your life, doesn't mean that there are any rules or authorities preventing you from taking advantage of luxury limousine service transportation whenever you want. There is no right or wrong way to enjoy a limousine service – it's simply about your pleasure and satisfaction. In fact, at Rochester Limousine, we specifically recommend people indulge in our limousine service as much as they want no matter where they're going! After all, our fleet is designed to elevate any and every experience so why not? Best of all, by taking advantage of our limousine service you are releasing yourself of all responsibility related to your transportation for the night. The only thing you have to do whatsoever is choose which vehicle you want to reserve ahead of time. Of course, whether you choose our 20-seat Suburban Stretch limo, or one of our 9 or 12-seat Chrysler 300 limos, you and your loved ones from Holly are guaranteed to have an amazing time because our professionals will be there for you the whole time. After all, our limousine service wasn't voted Metro Detroit's number one luxury transportation service two times in a row for nothing!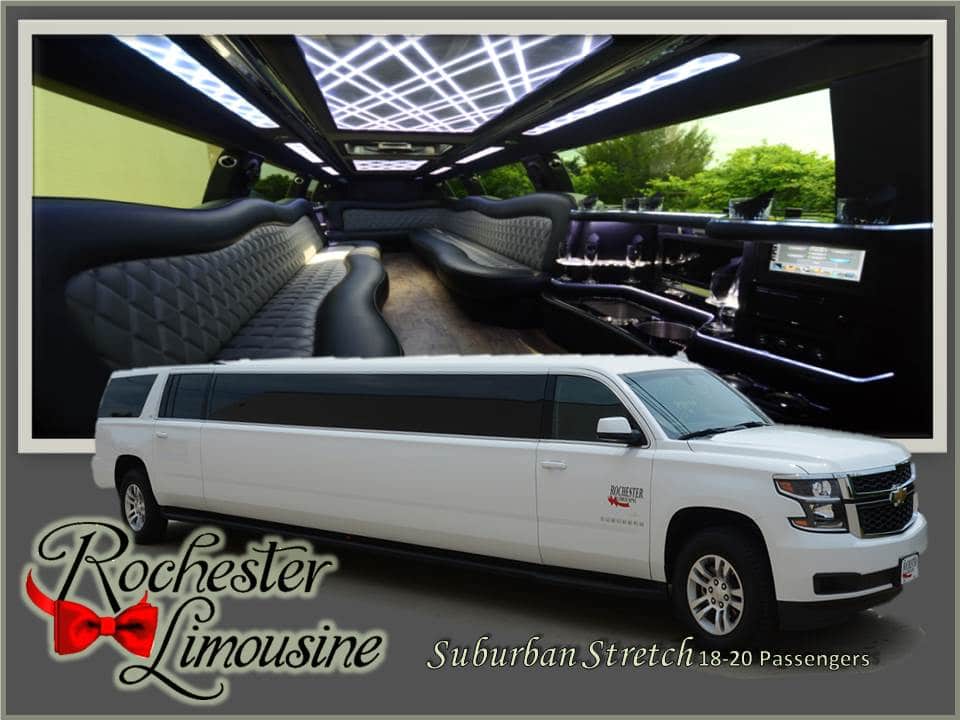 Limousine Service Holly MI
With more than 20 years of experience, Rochester Limousine is excited to help you enjoy "A Night To Remember" by offering you access to the most luxurious limousine services in Holly, MI. If you're looking for spectacular hiking, fishing, nature watching, and other outdoor activities, the village of Holly in Oakland County is where you want to be. It's nestled between numerous massive recreational areas on either side, including Seven Lakes State Park and the Holly Recreational Area, and even boasts proximity to I-75 for fast and convenient access to all sorts of other incredible areas. However, if you're trying to find big-city entertainment in the small town of Holly, you're bound to be disappointed. Lucky for you, all is not lost. Anytime you ever feel the need or desire to leave Holly behind and find something new or exciting to see or do, all you have to do is give our competent limousine service transportation professionals at Rochester Limousine a heads up. We'll set you up with our prized limousine service so that you and your friends from Holly can have the time of your life no matter where you decide to venture!
If you are in the Holly area and are looking for limousine service Holly MI, please contact us today by calling 248.289.6665 or by filling out the form below: