Limousine Service Harrison Township MI
Are you looking for limousine service Harrison Township MI?
Whether it's a special time of year and you have someone special on your mind, or you are merely trying to make a simple and straightforward trip outside Harrison Township with your friends a little more meaningful, Rochester Limousine is here for you with a limousine service designed to impress. The versatility of our fleet, for instance, offers our clients access to a wide range of stunning limos to choose from, including our cozier, more intimate Chrysler 300 models for groups of up to 9 and 12 people, and larger Suburban Stretch limos for groups up to 20. Of course, what's even more impressive is our limousine service's abundance of available amenities. From carefully chosen lighting schemes and built-in entertainment technologies, to ultra-comfortable seating and onboard bars, the list of reason to love our limousine service just keeps getting longer and longer. Then again, our limousine service was voted the best in all of Metro Detroit more than once! However, even we'll admit that taking our word for just isn't good enough. To really get a feel for how incredible our limousine service truly is, you have to experience it for yourself. So hurry up and get in touch with us as soon as possible so that we can help you reserve our limousine service for your next adventure – whatever it may be.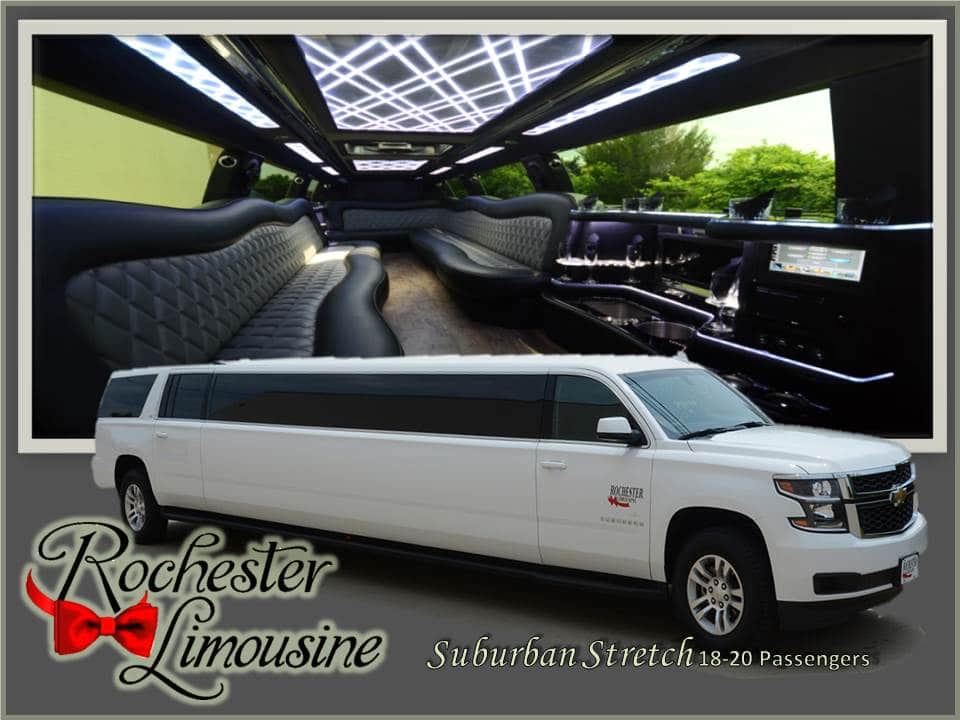 Limousine Service Harrison Township MI
Rochester Limousine is excited to help you enjoy "A Night To Remember" by offering you access to the most luxurious limousine service anywhere in or beyond Harrison Township, MI. Squeezed between Mount Clemens and Lake St. Clair in Macomb County, the community of Harrison Township serves as home to just under 25,000 residents – and what lucky residents they are indeed. Harrison Township's location makes it an especially popular tourist destination throughout the year, with visitors coming from all over to visit the Lake Saint Clair Metropark, as well as Harrison Township's many marinas. In fact, Harrison Township is even known to people near and far as "BoatTown U.S.A." Then again, just because Harrison Township is a wonderful place to live and let loose doesn't mean you don't still deserve to enjoy a little extra pizzazz in your life once in a while. How do we know? Well, let's just say we have more than 20 years of practice specializing in utilizing our limousine service, and other incredible assets, to effectively satisfy out customers in Harrison Township and beyond. See for yourself by getting in touch with us today!
If you are in the Harrison Township area and are looking for limousine service Harrison Township MI, please contact us today by calling 248.289.6665 or by filling out the form below: