Limousine Service Ford Field
Are you looking for limousine service Ford Field?
Every season the Detroit Lions trample over their opponents at Ford Field, and this year will be no different, which is why if you are hoping catch one of the home games this season you should consider traveling in an impressive ride to show off just how confident in your favorite team you are. Our limousine service at Rochester Limousine, for instance, is a fantastic choice. Our limousine service, and fleet of luxury vehicles are known for being the best, having been voted number one in all of Metro Detroit for two consecutive years, which makes it the perfect way to celebrate an inevitable win at Ford Field! Best of all, when you take advantage of our limousine service at Rochester Limousine you are getting unconditional support every step of the way. Need help choosing a vehicle? No problem! Our limousine service specialists can help you determine which of our incredibly comfortable, safe, and convenient luxury limos is right for you. Of course, whether you choose one of our Chrysler 300 limos, perfect for small groups (9-12 people), or one of our Suburban Stretch limos, ideal for larger groups (up to 20 people), you can always be sure you and your guests will have access to all the newest and hottest onboard amenities, including full-service bars, built-in entertainment systems, and more. You simply won't find a better limousine service than ours. So start thinking of which games at Ford Field you want to go to, and let us know when you need our limousine service at Rochester Limousine to pick you up. We're here for you!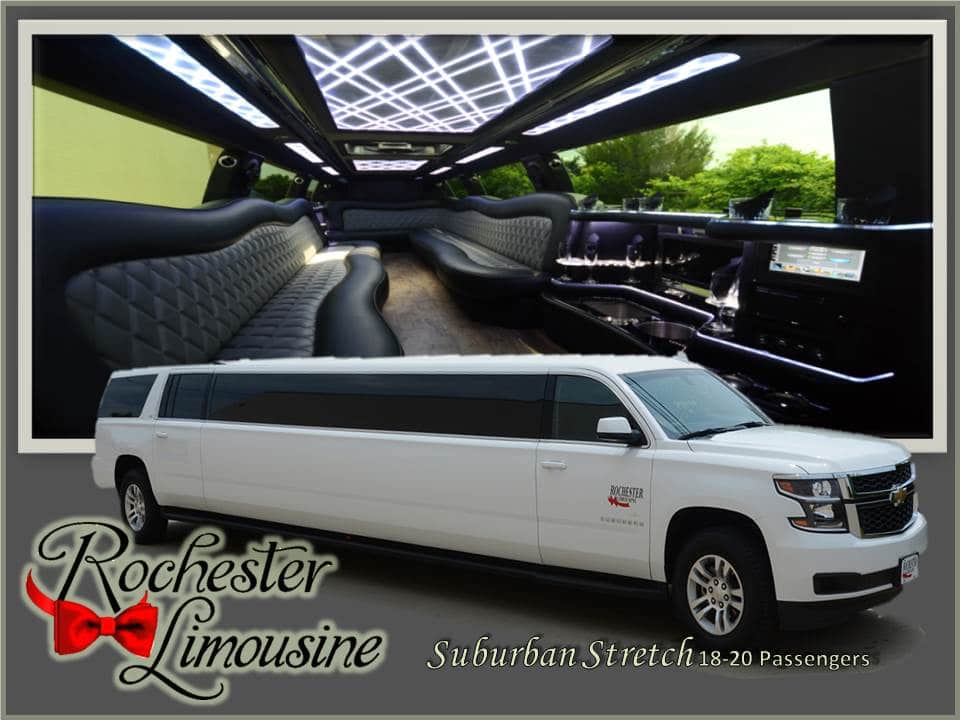 Limousine Service Ford Field
Rochester Limousine is excited to help you enjoy "A Night To Remember" by offering you access to the most luxurious limousine service for your upcoming trip to Ford Field. From sporting events to concerts, Ford Field has offered truly incredible entertainment for fans throughout Metro Detroit for almost 20 years, which is why there's no shame in turning a regular trip to see the Detroit Lions conquer the field into a lavish experience for you and your guests. After all, why shouldn't you show up to Ford Field in a limo? You can skip parking and enjoy one-of-a-kind amenities along the way, plus you're friends will be impressed! At Rochester Limousine, we have been offering top-of-the-line limousine services, designed to help adventurers all over Metro Detroit get everywhere and anywhere they want to go, including Ford Field, for more than 20 years. We're more than confident that whether you have plans to see every single game and event at Ford Field, or you have something completely different in mind, you can trust us to help you have a good time.
If you are in the Metro Detroit area and are looking for limousine service Ford Field, please contact us today by calling 248.289.6665 or by filling out the form below: