Limousine Service Ferndale MI
Are you looking for limousine service Ferndale MI?
Our limousine service at Rochester Limousine, is one-of-a-kind, there's no doubt about it. With extraordinary amenities and fantastic customer support, there's really no other limousine service in all of Metro Detroit quite like it. In fact, our fleet of luxury vehicles, including our Suburban Stretch limos capable of accommodating up to 20 guests, and our Chrysler 300 limos designed for smaller groups of up to 9-12 people, was even rated number one in Metro Detroit for two consecutive years for its comprehensive superiority! Of course, the fact that we offer the newest and hottest vehicles in the whole area shouldn't be the main reason you're interested in taking advantage of our exclusive limousine service. Comfort, safety, and entertainment – that's what you're really interested in, and the good news is our limousine service offers it all! From large onboard bars, built-in entertainment systems, and festive lighting, to spacious wrap around seating, cozy cabins, and undeniable reliability, our limousine service really does include everything you and your guests might need to have a truly incredible time, no matter where you're going. So go ahead and start planning a trip to that upcoming concert you heard about, or to a major sporting event to see your favorite players defeat their rivals, wherever you want to go, our limousine service at Rochester Limousine will be in Ferndale to pick you up when you're ready!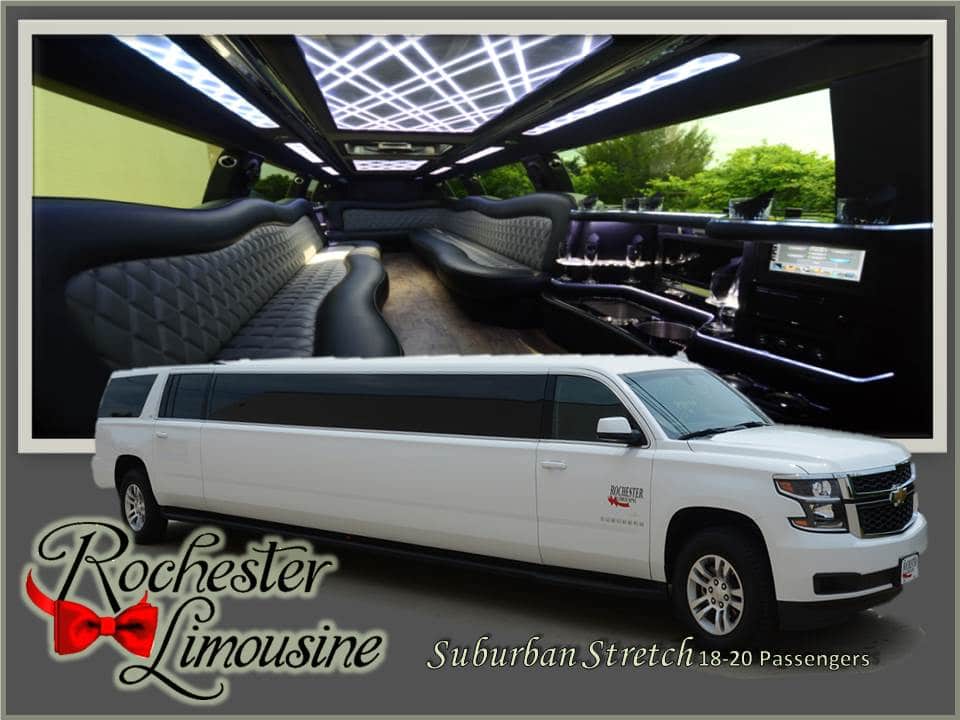 Limousine Service Ferndale MI
Rochester Limousine is excited to help you enjoy "A Night To Remember" by offering you access to the most luxurious limousine services in Ferndale, MI. Oakland County has many wonderful communities within its borders, but none are more progressive than the city of Ferndale. Home to just under 20,000 incredibly diverse residents, Ferndale is known for offering a truly one-of-a-kind communal atmosphere unlike anywhere else. Sure it has access to several fantastic attractions nearby, like the Detroit Zoo, but what is really impressive are the friendly attitudes and adventurous natures of each and every Ferndale resident – which is why we know if you live in Ferndale you will love our limousine service at Rochester Limousine. Our luxury limousine service at Rochester Limousine has been the preferred means of extravagant transportation throughout and beyond Ferndale for more than 20 years, which means whether you celebrating a special birthday for a loved one locally, or exploring never before seen destinations far from Ferndale, you can trust Rochester Limousine to always be here for you!
If you are in the Ferndale area and are looking for limousine service Ferndale MI, please contact us today by calling 248.289.6665 or by filling out the form below: