Limousine Service Detroit Tigers
Are you looking for limousine service Detroit Tigers?
The Detroit Tigers have a lot of fans throughout Michigan, just like how Rochester Limousine has a great deal of fans throughout Metro Detroit thanks to our superior limousine service, which means if you are going to any of the upcoming Detroit Tigers home games then you absolutely must also take advantage of our remarkable limousine service at Rochester Limousine! The two simply go hand in hand and there's never been a better opportunity to test out our limousine service for yourself than an exciting Tigers game – plus our fleet of incredible limousines and other luxury vehicles was rated number one in Metro Detroit two years in a row for being the newest and hottest. All you have to do is determine which of our incredible vehicles best suits your needs. Our Suburban Stretch limo, for instance, offers spacious wrap around seating for 20, plus an assortment of must-have amenities, including two onboard bars, three built-in televisions, and more. Our two smaller Chrysler 300 models, however, offer a slightly more intimate cabin, with seating for 9 to 12 people and fiber optic lighting perfect for helping you get pumped to see the Detroit Tigers play. Of course, regardless of which vehicle you choose, you and your guests are certain to be impressed just with how comfortable, safe, and convenient our limousine service is. All we ask is that you reserve our limousine service every time you go see the Detroit Tigers play. After all, you won't find a better limousine service than ours at Rochester Limousine!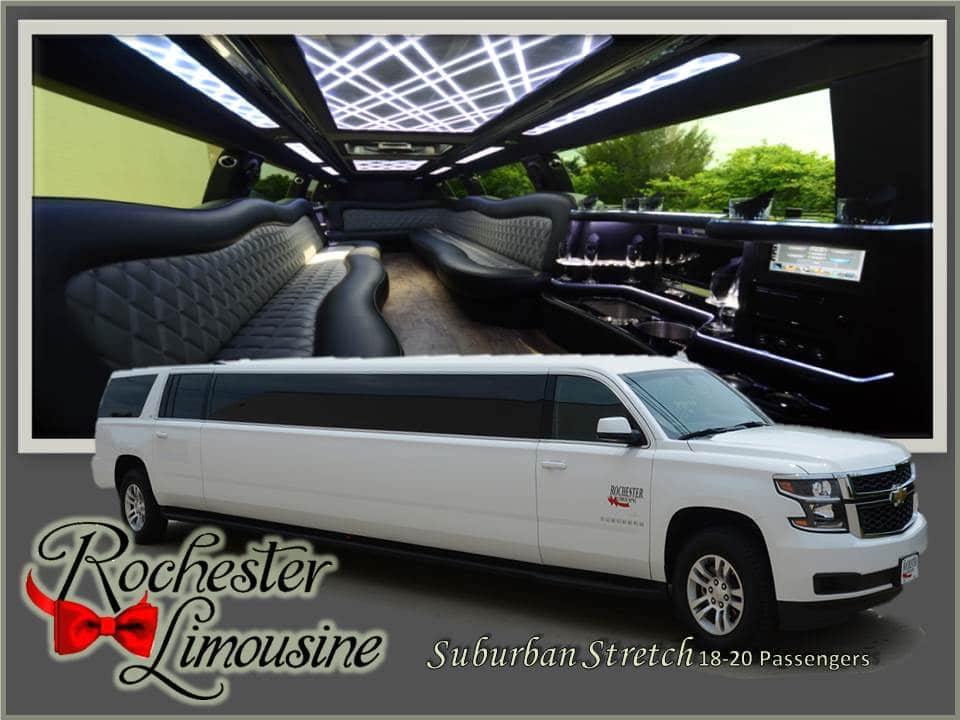 Limousine Service Detroit Tigers
With more than 20 years of experience, Rochester Limousine is proud to help you enjoy "A Night To Remember" by offering you access to the most luxurious limousine services to the Detroit Tigers game! As fellow Detroit Tigers fans, we know how important being there for your team is, cheering them on so that we can help them rise up and defeat our rivals – it's a lot like how we strive to be there for our loyal clients time and time again. And, similar to how the Detroit Tigers never seem to disappoint, so to do we always succeed in helping our clients have the best possible time – even in the midst of an unfortunate loss. So don't be shy. Check our limousine service at Rochester Limousine out for yourself and see just how we've amassed such an outstanding reputation for excellence rivaling only the Detroit Tigers themselves!
If you are in the Metro Detroit area and are looking for limousine service Detroit Tigers, please contact us today by calling 248.289.6665 or by filling out the form below: