Limousine Service Davisburg MI
Are you looking for limousine service Davisburg MI?
People who live in rural towns, like Davisburg, deserve to be able to get wild and enjoy a night of total luxury once in a while – and at Rochester Limousine we know precisely how you should start. The next time you have any kind of special, meaningful, or otherwise important occasion or event to go to, like a live show in the city or a deserving best friend's birthday, you should reserve our award-winning limousine service. Besides its recognition as Metro Detroit's best limousine service, there are countless reasons as to why choosing us is the right decision. For starters, we have the newest and hottest fleet of luxury vehicles around, with several distinctly elegant models for you to choose from. Our traditionally inspired Chrysler 300 limo models, for instance, have everything you could ever hope for from a limo – including enough room for up to 9 or 12 passengers respectively. Of course, our pride and joy is in our massive 20-seat Suburban Stretch limos. Built for excellence, these stunning limousines offer multiple entertainment units, two separate bar areas, sophisticated wood flooring, extra-spacious wrap around seating, and so much more. And if all of that isn't enough to put our limousine service over the top, our remarkably capable limousine service professionals will. Our limousine service specialists are committed 110% to ensuring your complete and total safety and satisfaction. Don't believe us? Get in touch with our experts at Rochester Limousine today and reserve our limousine service for your next outing outside Davisburg. We're confident you'll never want to drive yourself anywhere ever again!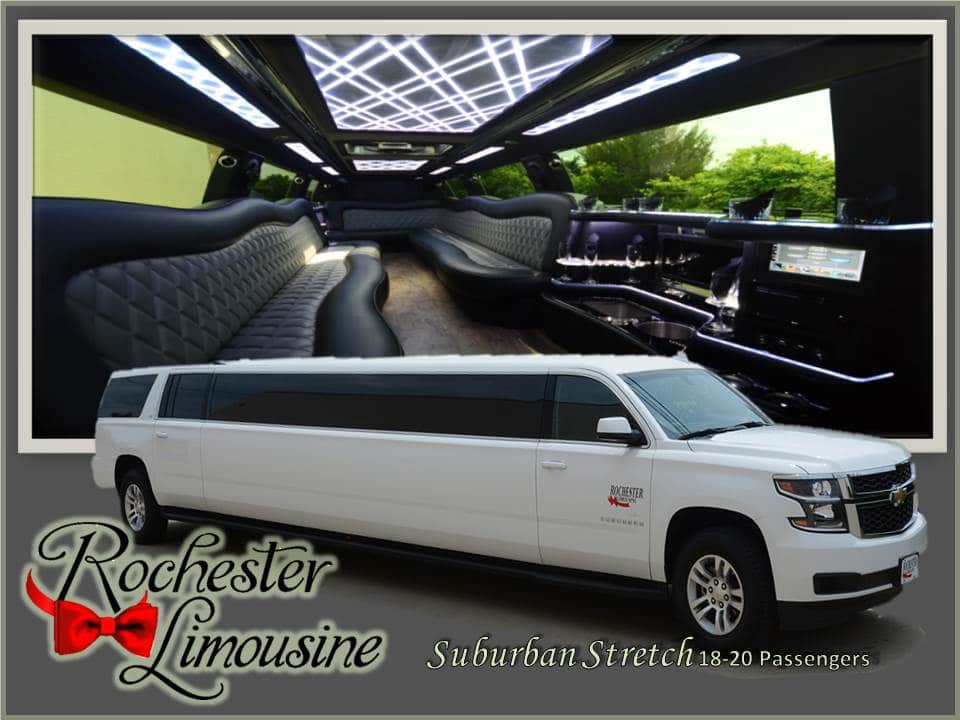 Limousine Service Davisburg MI
With more than 20 years of experience, Rochester Limousine is excited to help you enjoy "A Night To Remember" by offering you access to the most luxurious limousine services in Davisburg, MI. Located in Springfield Township at the junction of Andersonville and Davisburg roads, the small Oakland County community of Davisburg resides. It's where fewer than 14,000 residents live simple lives alongside the area's many inland lakes, and when the mood for entertainment strikes there are plenty of parks and outdoor activities available just outside Davisburg's limits. However, if you are hoping to find anything more exciting than a gorgeous park or outstanding fishing, Davisburg is not the area you want to be. Luckily, I-75 is just north of town and our limousine service at Rochester Limousine is always revved up and ready to go. So go ahead, pick a destination and invite some friends – we're certain Davisburg will still be there waiting for you when you return!
If you are in the Davisburg area and are looking for limousine service Davisburg MI, please contact us today by calling 248.289.6665 or by filling out the form below: