Limousine Service Andersonville MI
Are you looking for limousine service Andersonville MI?
Between our spacious 20-seater Suburban Stretch limos and our cozy 9 to 12 passenger Chrysler 300 limos, we're proud to have such a phenomenal fleet of luxury limousines here at Rochester Limousine. With it, we help our honored customers throughout and beyond Andersonville experience the incredible wonder that is traveling comfortably with a limousine service designed purely for entertainment and satisfaction. In terms of safety and reliability, our limousine service has always been on top. In fact, in terms of design, style, amenities, and anything else you can think of our limousine service is recognized as the best. It's why our limousine service has been voted number one in the entirety of Metro Detroit more than once, and why our customers always come back for more. Best of all, our limousine service is the ideal means of transportation regardless of your intended destination. From epic birthday parties and concerts, to sophisticated weddings and cultural events, we're confident you won't regret choosing our limousine service at Rochester Limousine to transport you and all your honored guests from Andersonville to wherever you want to go!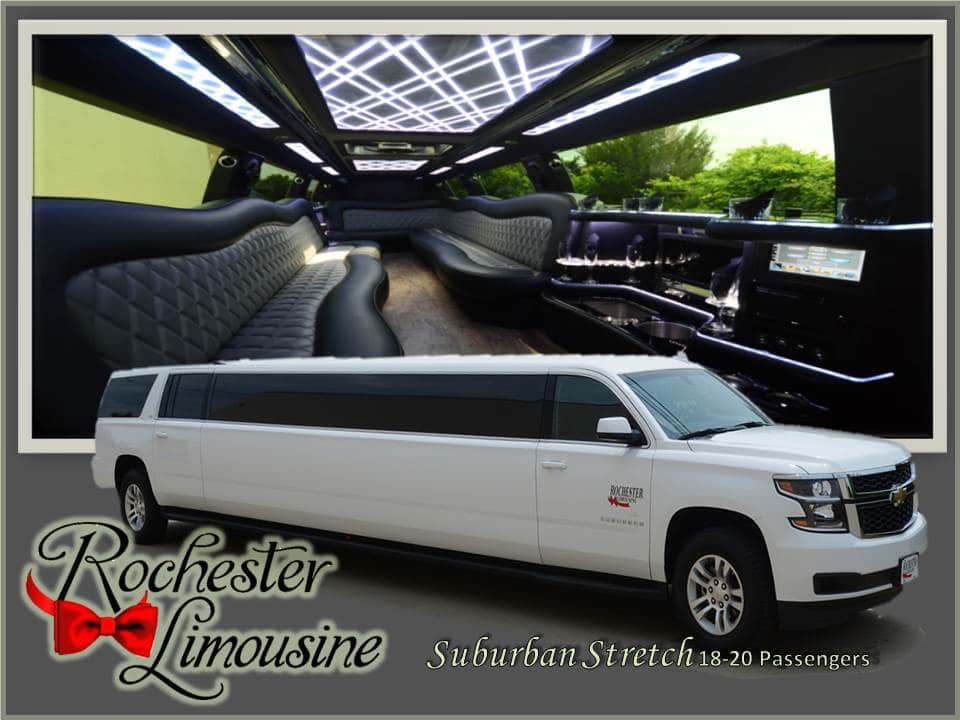 Limousine Service Andersonville MI
With more than 20 years of experience, Rochester Limousine is excited to help you enjoy "A Night To Remember" by offering you access to the most luxurious limousine services in Andersonville, MI. Wedged between several ponds, a golf course, I-75, and more than one stunning metropark, Oakland County's village of Andersonville in Springfield Township is surely one-of-a-kind. Its residents are remarkably fortunate to live in such a diverse area, and the best part is Andersonville isn't too excruciatingly far from Detroit and Lake St. Clair. In fact, pretty much the only thing you ever need to worry about in Andersonville is figuring our how you're going to get where you want to go. Sure you can drive yourself, but let's be honest that's no fun – especially if you're trying to go out for the night and let loose. No, if you want to party with your closest loved ones from Andersonville and know for a fact everything and everyone will be okay at the end of the night, you need to put your trust in the hands of capable transportation professionals, like ours at Rochester Limousine. Our limousine service is everyone in Metro Detroit's favorite way to travel. Find out why for yourself by letting us help you experience all sorts of adventures outside Andersonville, starting today! We promise you'll be so glad that you did!
If you are in the Andersonville area and are looking for limousine service Andersonville MI, please contact us today by calling 248.289.6665 or by filling out the form below: